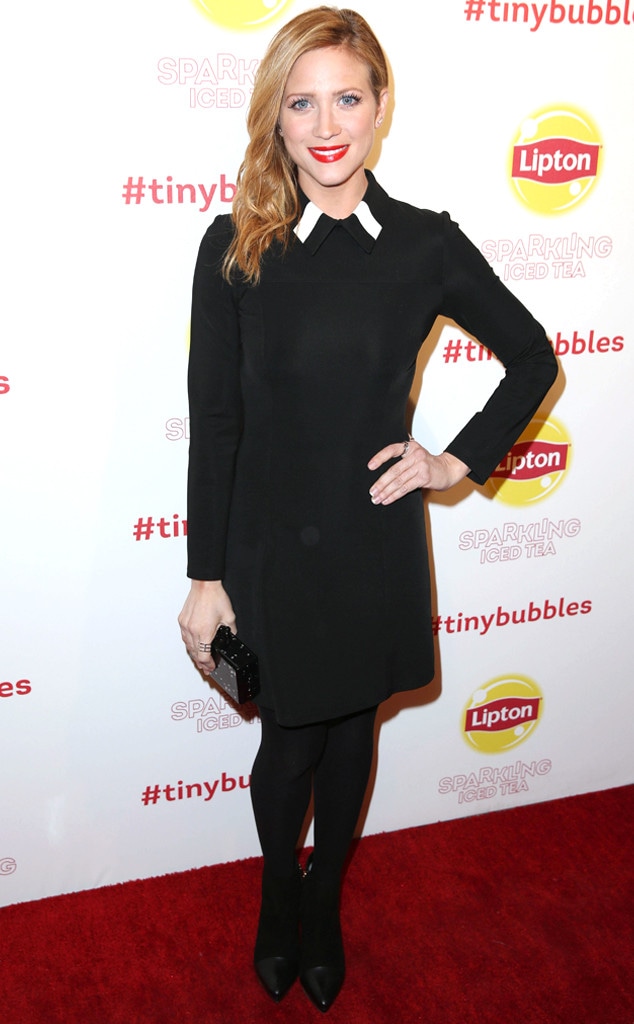 Matt Sayles/Invision for Lipton/AP Images
Brittany Snow loved jetting into Utah for Sundance.
We caught up with the Pitch Perfect star to talk film festival fashion, beauty and more.
She may be from Florida, but Snow doesn't mind some cold temperature dressing.
Her best friend and stylist was responsible for her looks in Park City. "She packs for me because I have no idea what I'm doing," Snow said at the Lipton Sparkling Lounge, where she hosted a performance by American Authors. "She picks a lot of really cute plaids, flannels and hats, anything that's kind of layer-y because I get really cold."
JOCE/Bauer-Griffin/GC Images
And that also means she gets to slip on more and more...hats!
"I wear a lot of hats in my real life," Snow said. "I don't really get to wear them on red carpets because you have to be Madonna to wear a hat on the red carpet, so it's nice to wear a hat around [Sundance]."
Snow also told us what she was doing to keep her skin healthy and glowing, plus she explained why the festival is perfect for her hair. Click the video below to watch what she had to say.
Watch:
Brittany Snow Reveals Secrets to Hot Sundance Style