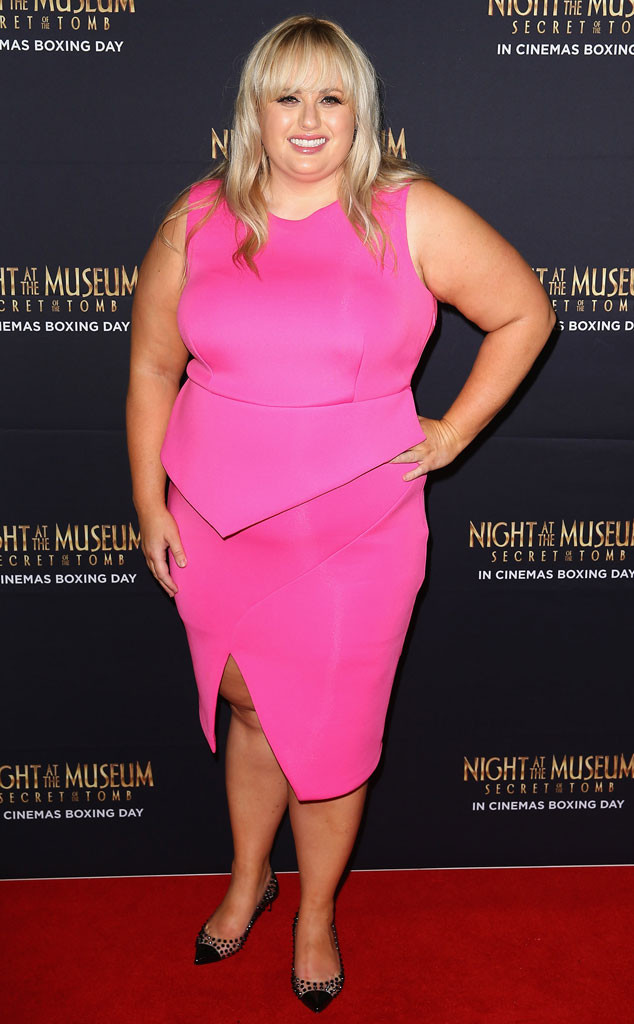 Don Arnold/WireImage
"Bigger girls do better in comedy."
So says Rebel Wilson, who will reprise her role as "Fat Amy" this spring in Universal Pictures' musical comedy Pitch Perfect 2. "I took something that was seen as a disadvantage--no one thinks, if you're fat, that you're going to be an actress and everyone's going to love you--and turned it into a positive," she tells Australia's Daily Life.
Why does Wilson think "bigger girls do better in comedy?"
"I don't know why," says Wilson, who's also starred Bachelorette and Bridesmaids. "Maybe because people find it easier to laugh. It's very hard to laugh at someone who's very attractive, I think. And normally those people don't have a great personality anyway."
"The odds of an Australian girl making it in Hollywood is, like, one in 25 million," she says. So, how did she make it? "I'm lucky. But I also think I worked hard. I deserve it."