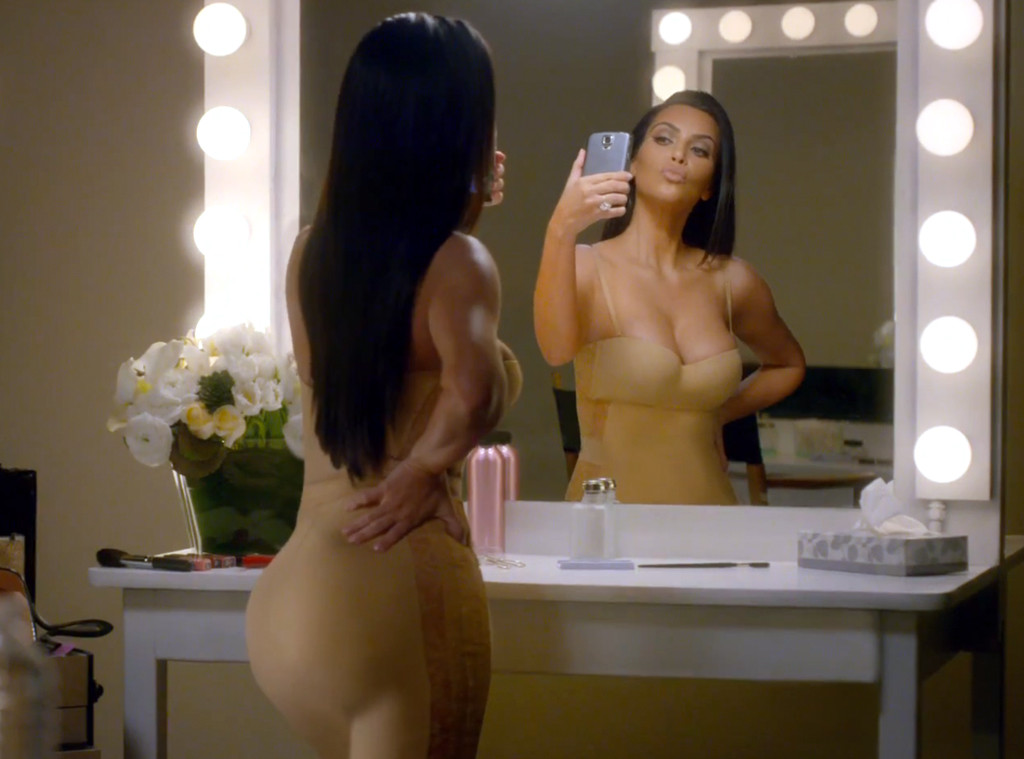 YouTube
No need to wait until Sunday—you can watch Kim Kardashian's Super Bowl ad right here, right now!
The E! star teased on Twitter earlier today that fans would catch a glimpse of her during the big game this weekend, and even informed us that we'd be able to get a first look on Conan O'Brien's show tonight. "I'll be in a Super Bowl commercial for T-Mobile!!!! Check out Conan tonight! I'm going to share a sneak peek!!! #TMobile," she wrote.
Well, the commercial has hit the Internet, and if you anticipated Kim looking all sexy and taking lots of selfies, then it's exactly what you expected.
"Hi I'm Kim," the 34-year-old, who is wearing a black crop top suit, says to the camera. "Each month, millions of gigs of unused data are taken back by wireless companies. Tragic. Data you paid for can be used to see my makeup, my backhand, my outfits, my vacations and my outfits. Sadly all lost. Help save the data."
And while stating each of those scenarios, we see Kim doing what she does best—taking a selfie to show off her makeup, taking a selfie in her tennis uniform, taking a selfie in her closet and taking a selfie in the snow.
See the funny clip below!