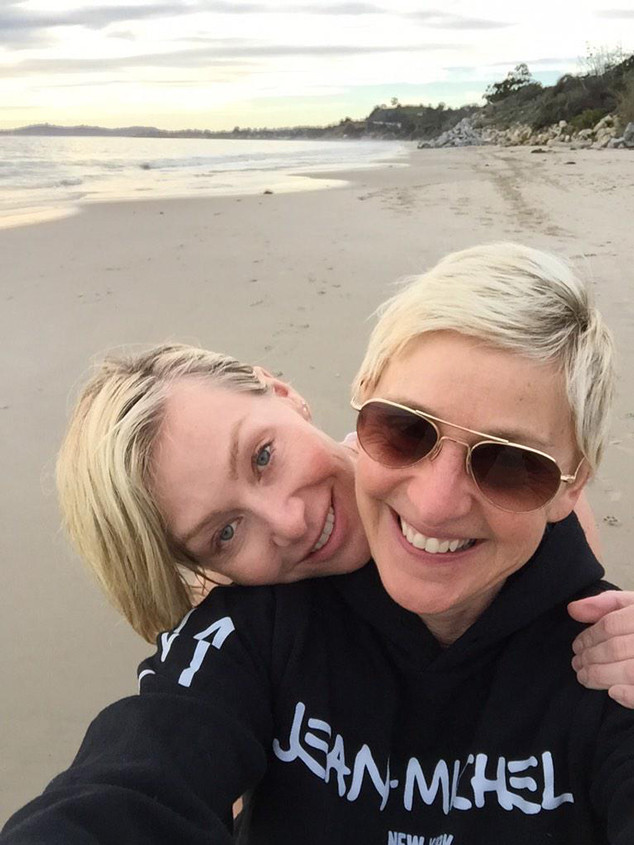 Twitter
Is there such a thing as birthday glow, because Ellen DeGeneres certainly has it!
Before celebrating her birthday with Vice President Joe Biden Monday afternoon, the talk-show host spent some quality time with her leading lady by the California coast.
Before the sun disappeared behind the clouds, DeGeneres and Portia De Rossi captured a makeup-free selfie that easily melted our hearts.
"My last sunset of 56 with my favorite person," she wrote on Twitter while the twosome posed for the camera. So sweet!