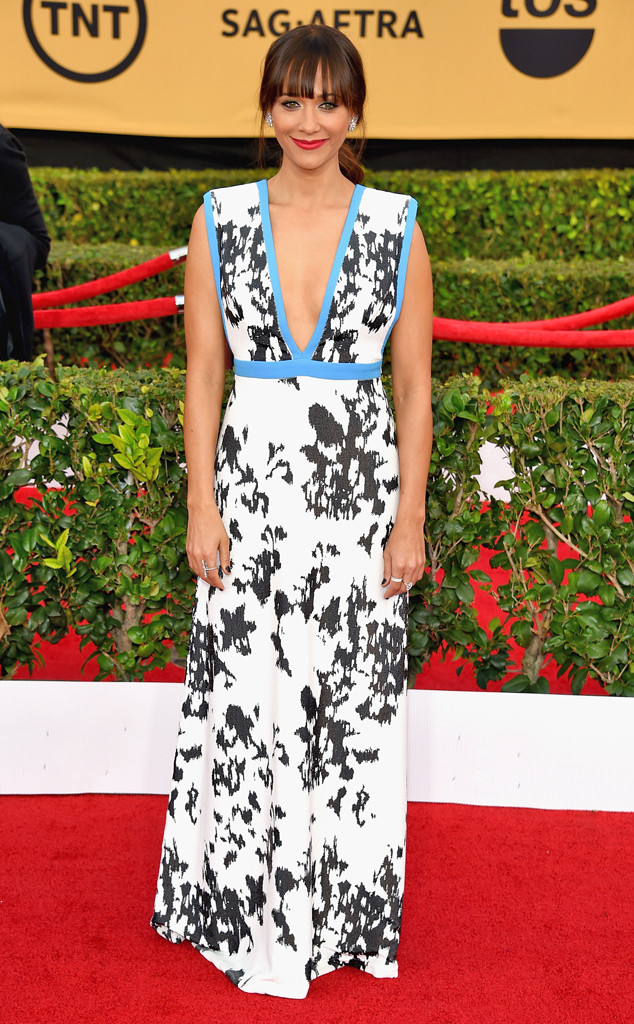 Ethan Miller/Getty Images
Leave it to Rashida Jones to have the most perfect reaction to an awkward red carpet moment.
While doing interviews at the 2015 SAG Awards on Sunday, the hilarious and well-educated star had the best answer to being told she looked tan.
"You look amazing, gorgeous," a red carpet reporter told the 38-year-old actress, who donned a bold Emanuel Ungaro gown for the occasion. "Thank you so much," Jones replied to the compliment.
"You look like you've just come off like an island or something, you're very tan, very tropical," the reporter added.