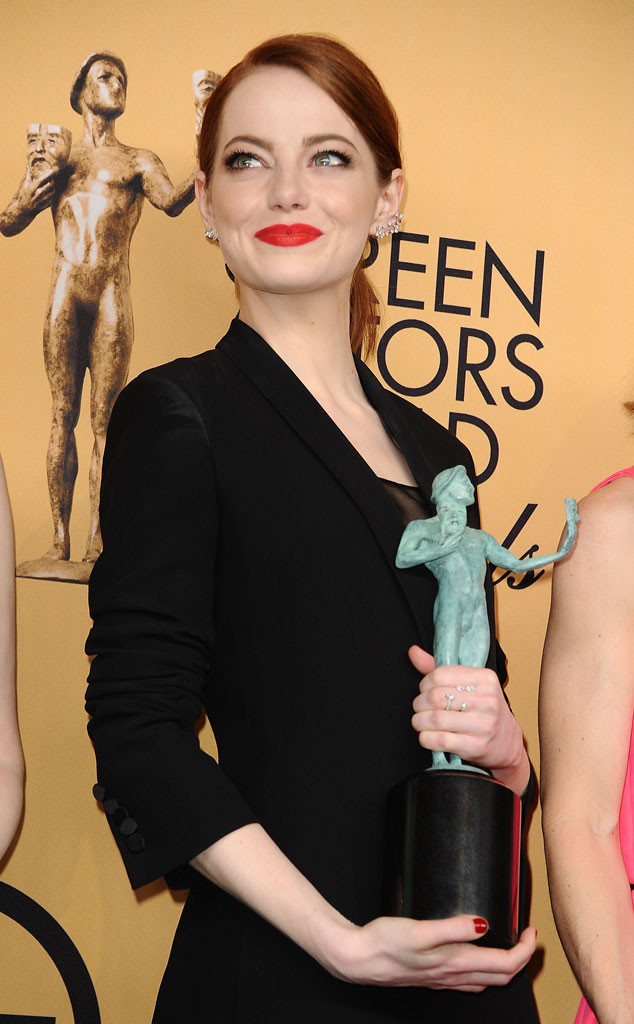 Jason LaVeris/FilmMagic
Emma Stone isn't thinking about where she'll keep the SAG Award she took home after Birdman picked up the top film prize during last night's big show.
"I'm just going to carry it around with me for the rest of my life, just down the street like every day," Stone told me shortly after hitting backstage to sign SAG Award posters and bottles of Taitingger champagne bottles (all the winners do it).
She cracked, "And it's super heavy so if anyone needs help with anything I could be like, 'Sorry, I got this thing so it's just a lot to help anybody right now.'"
Viola Davis said her husband Julius Tennon will probably place her award in her office. "My husband is more proud of the awards than I am, if that's possible," the How to Get Away With Murder powerhouse told me.