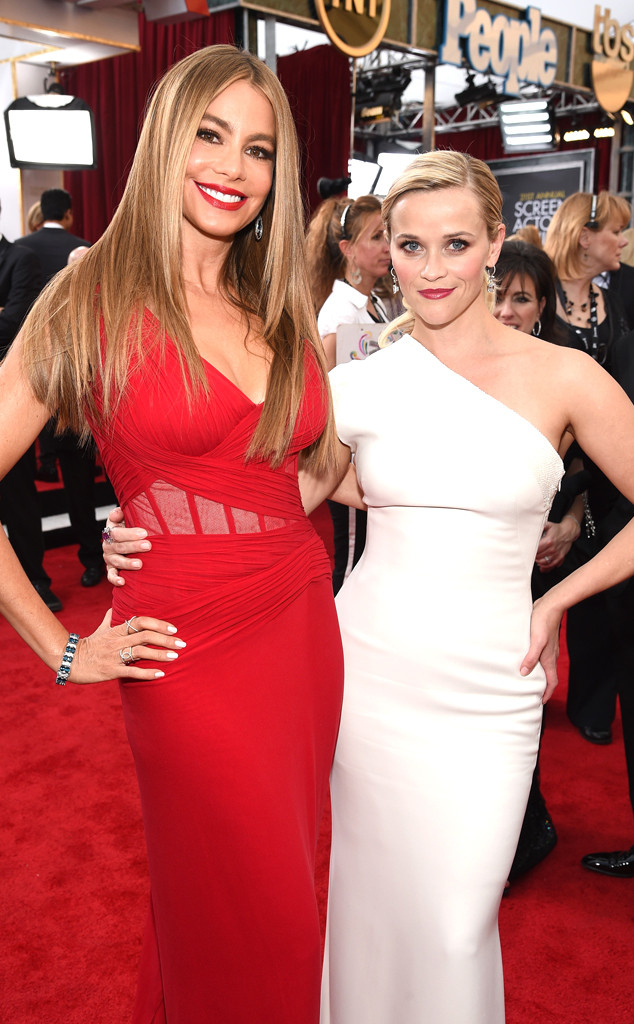 Dimitrios Kambouris/WireImage
A normal greeting may include a wave, a smile or a hug—but when the person greeting you is Sofia Vergara, you might get a butt grab instead (and we doubt anybody would complain about that).
The gorgeous Reese Witherspoon stopped by E!'s Live From the Red Carpet today at the 2015 SAG Awards to chit-chat with Maria Menounos, and while talking about the satisfaction she gets by interacting with fans on social media, the Wild star got an unexpected love tap on her bum by one sexy Columbiana.
Oh, hello Sofía! The Modern Family star stopped to say hi to her gal-pal and co-star, and ended up crashing the interview—but hey, we don't mind!
Menounos recalled Jennifer Aniston's booty grab at the Golden Globes when she crashed Kate Hudson's interview, and Vergara began gushing about Reese's budonkadonk saying, "But she wasn't grabbing this butt. Look at this!"