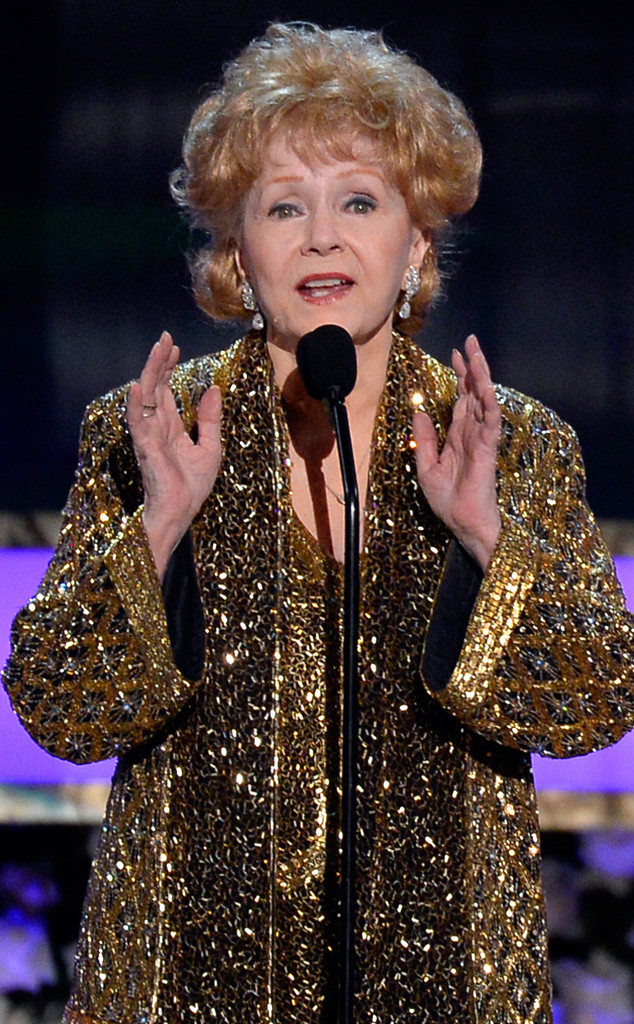 Kevork Djansezian/Getty Images
With a career spanning 66 years, Debbie Reynolds was honored tonight for her long list of achievements at the 2015 SAG Awards.
The 82-year-old megastar received the 51st Lifetime Achievement Award at the 21st annual ceremony on Sunday, held at the Shrine Auditorium.
Reynolds' daughter, Carrie Fisher, presented her mother with the highly coveted accolade, joking to the audience as she took the stage, "I'm very close to this year's Lifetime Achievement Award honoree."
Fisher went on to gush over her mother's achievements, peppering her speech with both thoughtfulness and humor. "This is an extraordinarily kind, gifted, and funny woman who would give you the shirt off her back if Vivien Leigh hadn't once worn it in Gone With the Wind," she said.