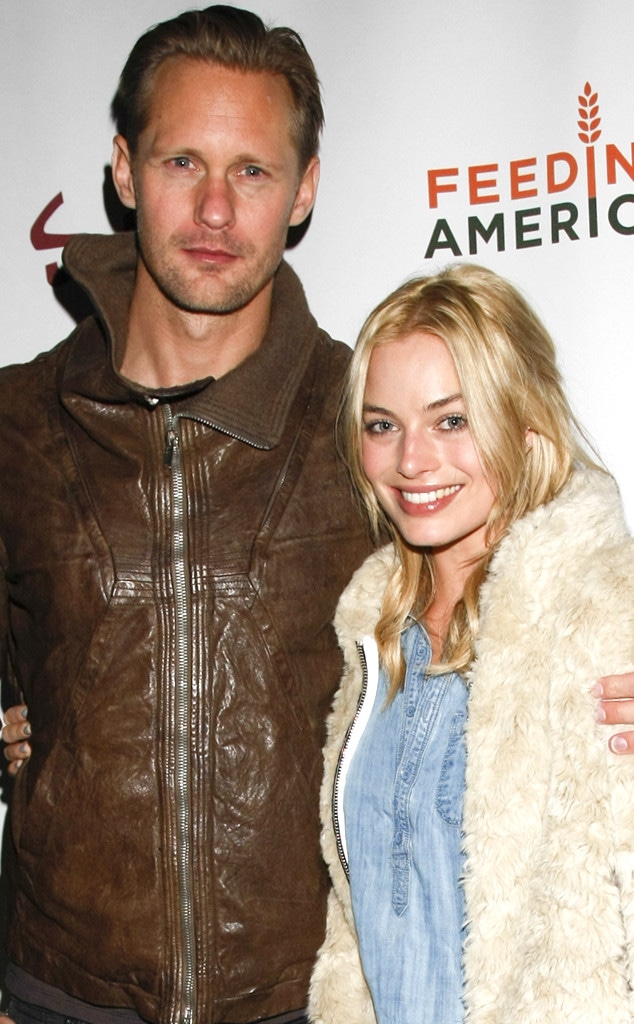 Michael Bezjian/Getty Images for Sabra Dipping Co.
Do we have a new Hollywood couple on our hands?!
The Wolf of Wall Street bombshell Margot Robbie and True Blood hunk Alexander Skarsgård have sparked romance speculation after the hot celeb pair were seen getting extra cozy with each other during a recent event at the Sundance Film Festival.
The two stars had a full day of party-hopping on Friday while in Park City, Utah, but when the duo attended the 1Oak Tinder party late that night, they definitely didn't seem to shy away from getting up close and personal during the shindig.
"They were there late-night holding hands. Margot and Alexander definitely looked like a couple," an eyewitness tells E! News. "They were very touchy-feely and at one point were full on kissing!"
Their PDA-filled night began at the Sabra Hummus Kick-Off Party and Margot ended up venturing over to Tao after the Tinder party, however it's unclear if the TV stud was with her.
Robbie and Skarsgård are co-starring opposite each other in David Yates' Tarzan, which is slated for a July 2016 release (could you imagine working beside Skarsgård in a loincloth all day? Oof!) The film also co-stars Samuel L. Jackson, Christoph Waltz and Dijimon Hounsou.
However, Margot is currently at Sundance (her first Sundance, by the way) to promote her upcoming film Z for Zachariah. In the film, Robbie, who plays the lead role, portrays a young woman who believes to be the sole survivor following a devastating nuclear event, until two strangers wind up appearing on her farm in the forest.
Chris Pine and Chiwetel Ejiofor also star in the film.