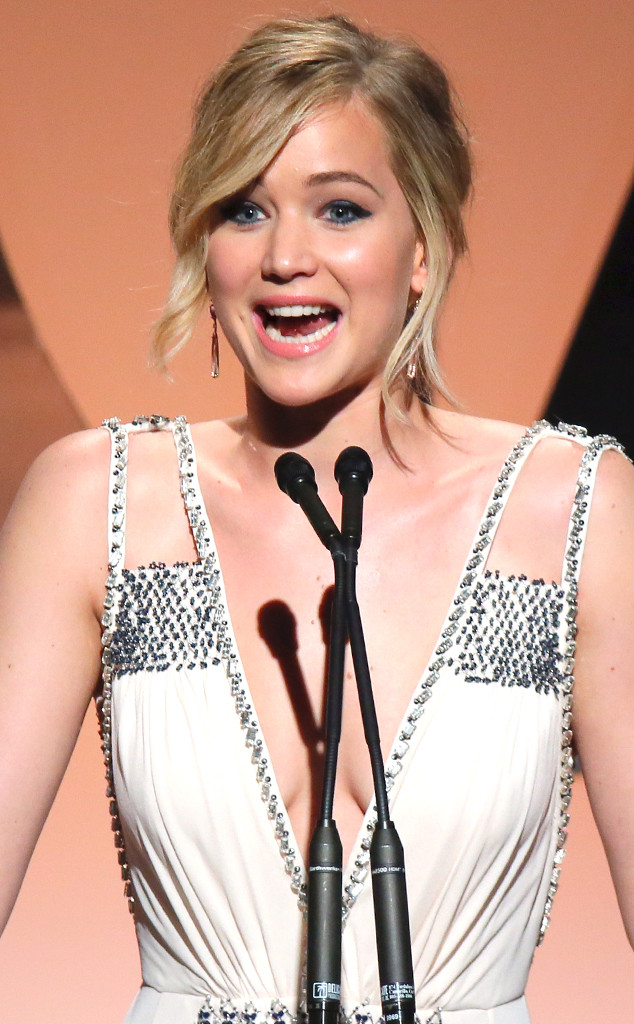 Mark Davis/Getty Images
Jennifer Lawrence doesn't like giving speeches.
And she made that perfectly clear last night when she presented an award to Jon Feltheimer, CEO of Lionsgate (the studio behind the Hunger Games franchise), at the Producers Guild Awards.
She opened by telling the crowd at the Hyatt Regency Century Plaza hotel that she wish she would have taken a "Xanax" before hitting the state.
"I normally say no to this kind of thing on the account of my crippling anxiety and the unbreakable bond between woman and couch," Lawrence said. "But I when I heard it was for Feltheimer, I had to say yes because I just assumed that I was contractually obligated but then when I found out that I wasn't, I had already picked out this dress."