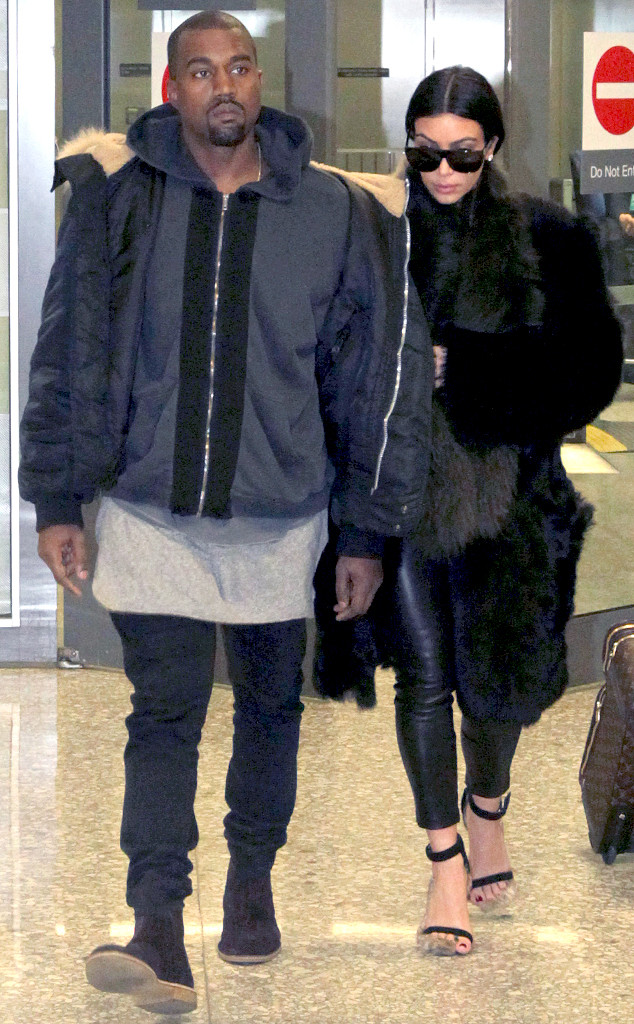 MPNC/AKM-GSI
While Kim Kardashian did bundle up in a black fur coat as she arrived with husband Kanye West on a visit to Washington, D.C. on Saturday, she may want to break out some warmer footwear!
The 34-year-old Keeping Up With the Kardashians sported black leather pants and strappy black sandals that showed off her dark toe polish as she and her hubby made their way through the arrivals hall at Washington Dulles International Airport in Virginia and headed out to the street. The temperature in the U.S. capital was in the low 40s and high 30s on Saturday.
However, they were fur-trimmed sandals, which she debuted last month.
Kanye, 37, sported a coat with a furry hood. It's clear if the couple was wearing real or faux fur.
Earlier this week, Kardashian shared photos of herself in an even colder location, in the snow, wearing a fur...bikini. But this time, she covered up her legs and feet in furry boots.