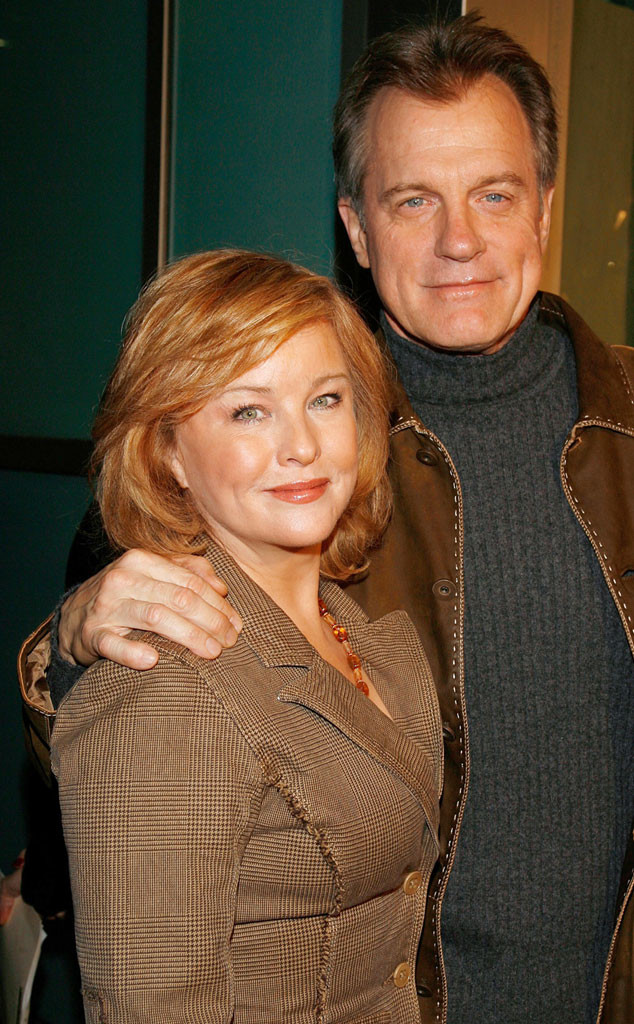 Kevin Winter/Getty Images
After all that...
Stephen Collins and Faye Grant are finally divorced.
After an acrimonious breakup that resulted in the airing of years-old molestation accusations against Collins, the 7th Heaven star and Grant both said yes when a judge asked them today if they wanted to be divorced. They then signed a lengthy settlement agreement, according to court documents filed Friday and obtained by E! News.
Neither ex has been awarded spousal support, and the splitting of the assets includes the sales of their Brentwood, Calif., homes.
By reaching a settlement, they avoid going to trial—presumably a relief for both sides.
Collins and Grant, who have one daughter together, first split up in 2012, the actor saying in a statement at the time that he and Grant would "go through this process in a way that honors our family."
However, it was Grant's divorce paperwork that first shed light in October 2014 on Collins' shocking double life, resulting in the well-known character actor—who played the epitome of a wholesome family man on 7th Heaven—eventually admitting to molesting three girls between 1973 and 1994.
"Forty years ago, I did something terribly wrong that I deeply regret," he told People in December. "I have been working to atone for it ever since. I've decided to address these issues publicly because two months ago, various news organizations published a recording made by my then-wife, Faye Grant, during a confidential marriage therapy session in January 2012. This session was recorded without the therapist's or my knowledge or consent. On the recording, I described events that took place 20, 32, and 40 years ago. The publication of the recording has resulted in assumptions and innuendos about what I did that go far beyond what actually occurred."
During the divorce proceedings, Collins' attorney argued that Grant had unwittingly barred herself from getting any money from her ex-husband because of the surreptitious recording. She has denied leaking the tape.