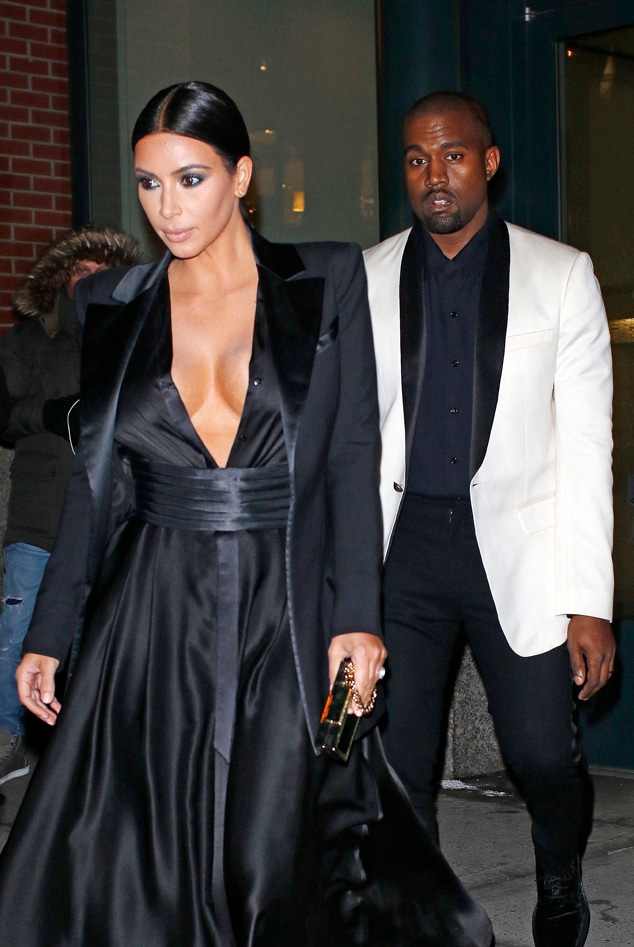 Splash News
Kanye West has a lot to say about fashion.
The rapper-designer was on hand at The Daily Front Row's inaugural Fashion Los Angeles Awards at the Sunset Tower Hotel last night to present an award to Mazdack Rassi, co-founder and creative director of Milk Studios.
West gave an impassioned speech about the importance of fashion and design, going so far as to say it's God's work.
First, he opened with an anecdote explaining why he doesn't smile so much.
"Back when I was working on Yeezus, I saw this book from the 1800s and it was velvet-covered with brass and everything," West said. "I looked at all these people's photos and they look so real and their outfits were incredible and they weren't smiling and people, you know the paparazzi, always come up to me, 'Why you not smiling?' and I think, not smiling makes me smile...When you see paintings in an old castle, people are not smiling cause it just wouldn't look as cool."
From there, Kim Kardashian's hubby argued that fashion is divinely-inspired.
Charley Gallay/Getty Images for the DAILY FRONT ROW
"In my opinion, God is the No. 1 creator, and anytime we create, we're an extension of doing his work on earth," West said. "That's why we're here. What can we do for humanity? And you know, in a way, fashion is what defines the time."
He proclaimed everybody is a "fashion insider" because "it's illegal to be naked."
"Everyone has some form of fashion every single day," West said, explaining, "We have the power to change the world. I believe that through design, because design is the closest to truth, problem solving truth is the closest to love, and love is the closest thing to God, and God is love."
Got that?
But West also acknowledged toward the end of his nearly eight–minute speech, "I don't know if I even made one f--king good point."
And then, just like that, he smiled.
Charley Gallay/Getty Images for the DAILY FRONT ROW
Honorees also included Jeremy Scott for Womenswear Designer of the Year, Italo Zucchelli of Calvin Klein for Menswear Designer of Year and Christian Louboutin for Shoe Designer of the Year.
Gigi Hadid was named Model of the year, while August Getty was crowned Emerging Designer of the Year.
InStyle editor-in-chief Ariel Foxman picked up Fashion Magazine of the Year and Ann Caruso was Womenswear Stylist of the Year with Haria Urbinati receiving the Menswear Stylist honor.
Guests and presenters included Miley Cyrus, Katy Perry, Rihanna, Kerry Washington, Drew Barrymore, Armie Hammer, Dylan Penn, Nicole Richie, Ciara, Rachel Zoe and Minka Kelly.
For more from the awards, click back to E! Online later today and tune into E! News tonight at 6:30 p.m. and 11 p.m.