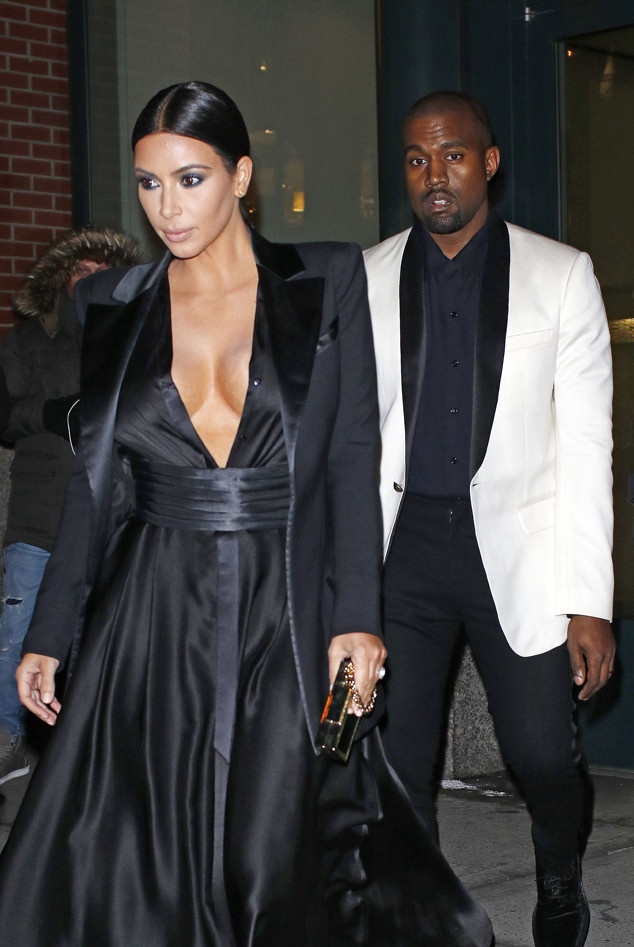 Splash News
Kanye West has a lot to say about fashion.
The rapper-designer was on hand at The Daily Front Row's inaugural Fashion Los Angeles Awards at the Sunset Tower Hotel last night to present an award to Mazdack Rassi, co-founder and creative director of Milk Studios.
West gave an impassioned speech about the importance of fashion and design, going so far as to say it's God's work.
First, he opened with an anecdote explaining why he doesn't smile so much.
"Back when I was working on Yeezus, I saw this book from the 1800s and it was velvet-covered with brass and everything," West said. "I looked at all these people's photos and they look so real and their outfits were incredible and they weren't smiling and people, you know the paparazzi, always come up to me, 'Why you not smiling?' and I think, not smiling makes me smile...When you see paintings in an old castle, people are not smiling cause it just wouldn't look as cool."
From there, Kim Kardashian's hubby argued that fashion is divinely-inspired.