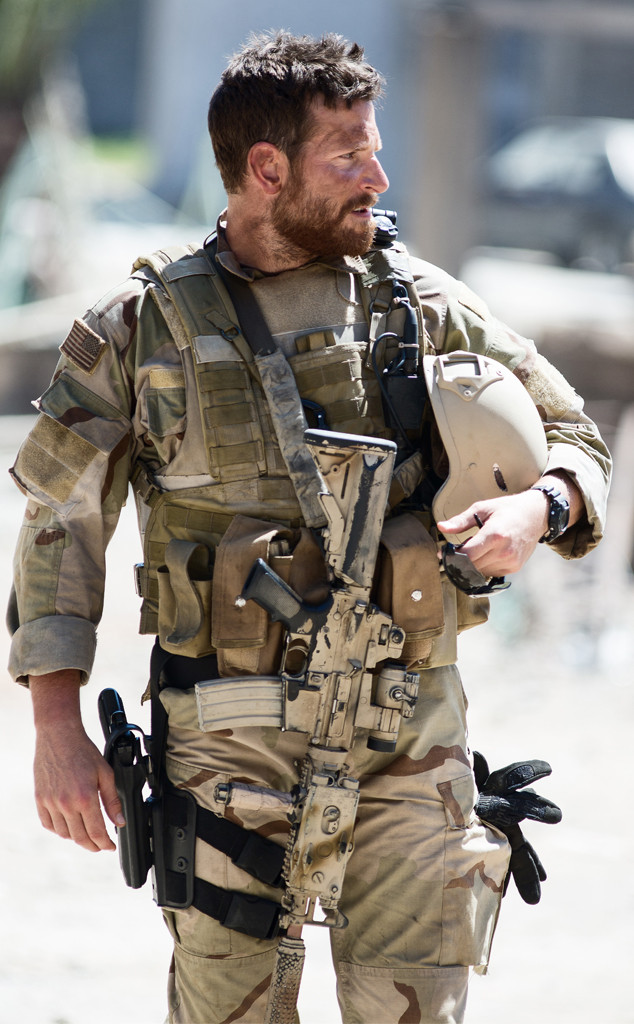 Warner Bros.
It's been a big week for American Sniper. For starters, the movie shocked box office analysts by bringing in over $100 million during its MLK-weekend opening. Then there was the infamous Fake Baby-Gate of 2015. On top of all that, Sniper has spent the last few days as the subject of a hotly contested political debate.
This all started when Seth Rogen and Michael Moore both separately took to Twitter to voice their opinions on the Iraq war film: Rogen making a semi-joking comparison to the Nazi sniper propaganda in Inglourious Basterds and Moore comparing snipers to cowards. (Rogen has since backpedaled on the now-infamous tweet.)
Moviegoers on both sides of the political spectrum began chiming in, debating everything from whether Sniper is too right-leaning to whether Chris Kyle (the eponymous sniper) was as much of a hero as Clint Eastwood & Co. made him out to be.