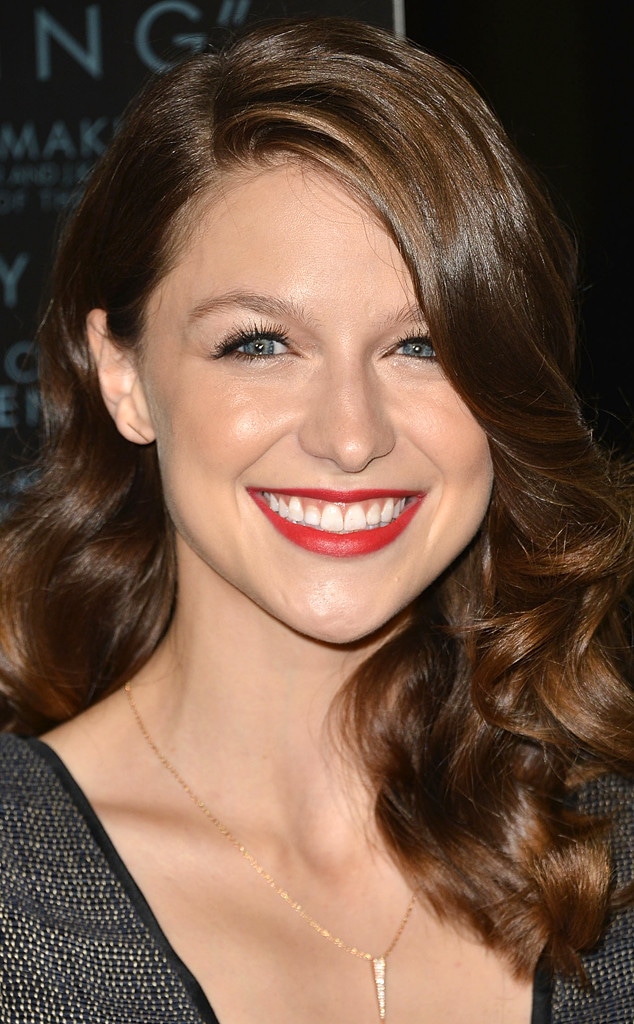 Araya Diaz/WireImage/DC Entertainment
Look! In the sky, it's a bird, it's a plane, it's Melissa Benoist as Supergirl. That's right, the Glee and Whiplash star has been cast to take on lead role of Superman's cousin, Kara Zor-El, in CBS's new Supergirl TV series from Greg Berlanit and Ali Adler.
Supergirl has had many incarnations over the years, but the CBS series starring Benoist will follow Superman's cousin from Krypton, Kara Zor-El aka Kara Danvers. Since escaping the destruction of Krypton, Kara has been hiding her powers, but at the age of 24 she decides to embrace the abilities and be the hero she was destined to be.
Benoist starred as Marley on Glee during the show's fourth and fifth season. Her other credits include the Oscar nominated Whiplash, The Longest Ride and episodes of Homeland, The Good Wife and Law & Order: SVU. The actress took to Twitter to share her excitement.
"I wish there was a superhero emoji," she said.
"We're watching an evolution with regard to the way superhero characters are portrayed. There's a humanity, they're flawed, there's a relatability," CBS boss Nina Tassler told press at TCA. "I think for our network, what we responded to was her humanity...the other characters on the show as well. These are all things that made her imminently relatable and made the story exciting, made it an adventure."
Expect a costume photo soon, it's already been designed by Oscar winner Colleen Atwood. Atwood also did the costumes for The Flash and Arrow.
Characters in the new CBS show, which has already received a series commitment, include Jimmy Olsen, Cat Grant and Alex Danvers, Kara's foster sister. Berlanti, Adler and Sarah Schechter are executive producers on the series.
This isn't the first time Supergirl has graced the screen. Laura Vandervoort played the character on Smallville and Helen Slater played the character in a film from 1984.
Supergirl will be CBS's first superhero TV series in years. But comic book adaptations are all the rage on TV these days. DC Comics/Warner Bros. has Constantine on NBC, The Flash and Arrow on The CW, iZombie in the wings at The CW and a potential new Arrow spinoff also in the works at the network. TNT is also prepping a pilot surrounding Nightwing and the Titans team of heroes. Marvel has two shows on ABC—Agent Carter and Agents of S.H.I.E.L.D.—and several in development on Netflix with the first, Daredevil starring Charlie Cox, debuting this spring.