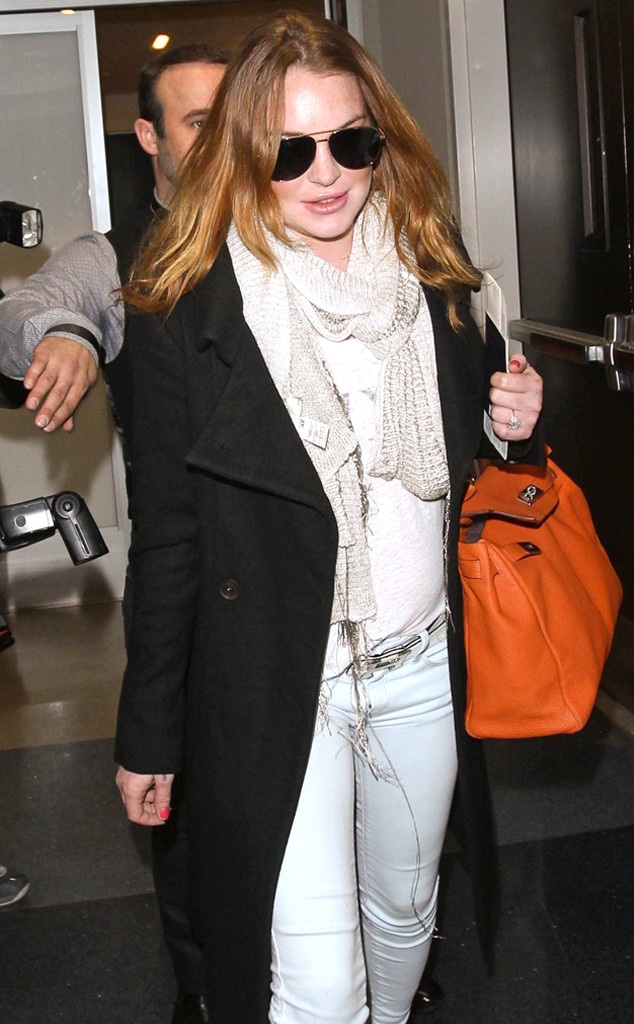 INFphoto.com
Lindsay Lohan unfortunately left French Polynesia with more than a tan last month.
The actress was briefly in the hospital in London this week, reportedly in connection with the pernicious virus she contracted while on vacation.
A source tells E! News that Lohan did visit the hospital, as was first reported by TMZ, but by Wednesday afternoon was out and doing more of the community service that has occupied much of her free time since she's been in England and performing onstage in Speed-the-Plow. 
Sure enough, Lohan tweeted today while with a member of CSV Positive Futures, the youth-volunteer nonprofit that the Mean Girls star has been affiliated with in London.
Meanwhile, another source tells us that Lohan didn't look well 10 days ago when she was in New York. During a jaunt to L.A. before returning to London, she at least looked fairly hale in a photo she posted five days ago while taking a meeting in Beverly Hills.
She opened up just before New Year's about contracting chikungunya, a virus spread by mosquito bites, that can cause rashes, fatigue, nausea, headaches, muscle pain, fevers and severe joint paint.
"In good faith with good people," she captioned a pic of herself alongside pals during her trip. "I refuse to let a virus effect my peaceful vacation...be safe and happy on the new year all...#wildfox and a positive, healthy new year."
Yet another insider told E! News, "The doctors told her it could take six months to a year for the virus to clear up. She has good days and bad. Right now, she's not doing so well." 
A rep for Lindsay had no comment on her health scare.