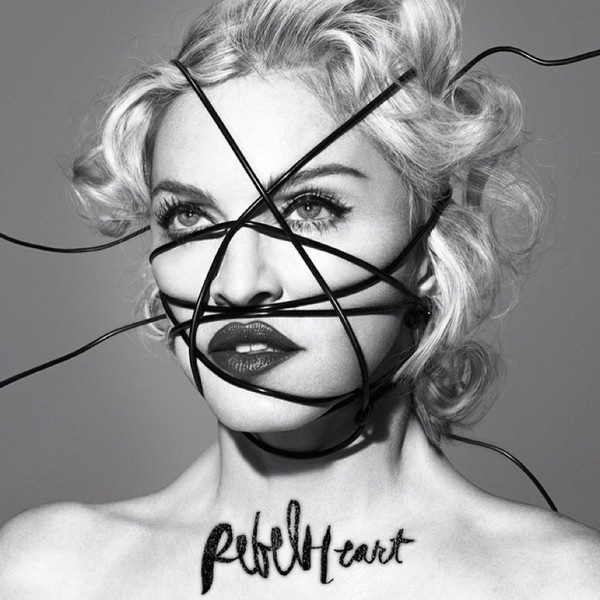 Boy Toy, Inc./Interscope Records
An Israeli man was arrested in Tel Aviv on suspicion of hacking the computers of celebrity singers, NBC News confirmed today.
The 39-year-old's arrest comes after an investigation was launched by Israel's Lahav 433 crime-fighting agency over leaked songs from Madonna's new Rebel Heart album.
According to a statement by Lahav 433, the suspect "broke into the personal computers of several international artists over the past few months and stole promotional final-cut singles which have yet to be released and traded them online for a fee...In light of the findings of the investigation the unit collaborated closely with the FBI, with suspicion of even more break-ins to computers owned by unknown international artists, stealing and selling their works."
Since the arrest, Madonna took to her Facebook page to release a statement concerning the events.
"I am profoundly grateful to the FBI, the Israeli Police investigators and anyone else who helped lead to the arrest of this hacker. I deeply appreciate my fans who have provided us with pertinent information and continue to do so regarding leaks of my music. Like any citizen, I have the right to privacy," the 56-year-old entertainer wrote.
"This invasion into my life—creatively, professionally, and personally remains a deeply devastating and hurtful experience, as it must be for all artists who are victims of this type of crime."
Last month, several of Madonna's unreleased songs were leaked online, prompting the 56-year-old pop star to release a demo of six new Rebel Heart songs. At the time, Madonna expressed her outrage over the hacking on social media.
"This is artistic rape!! These are early leaked demo's half of which wont even make it on my album the other half have changed and evolved. This is a form of terrorism. Wtf!!!! Why do people want to destroy artistic process??? Why steal? Why not give me the opportunity to finish and give you my very best?" she wrote on Instagram in mid-December. "Thank you for not listening! Thank you for your loyalty! Thank you for waiting and if you have heard please know they are unfinished demos stolen long ago and not ready to be presented to the world."
The alleged hackers arrest comes at the same time that Madonna opened up to Mojo magazine about collaborating with Kanye West on her Rebel Heart album. "I like that he likes to push the envelope," the cover girl told the mag. "He hears music in a different and unique way. I think Diplo's the same. I like people who think outside the box 'cos they take a song I've written that's quite straightforward and pop and deconstruct it. Rip it apart and turn it into something else."