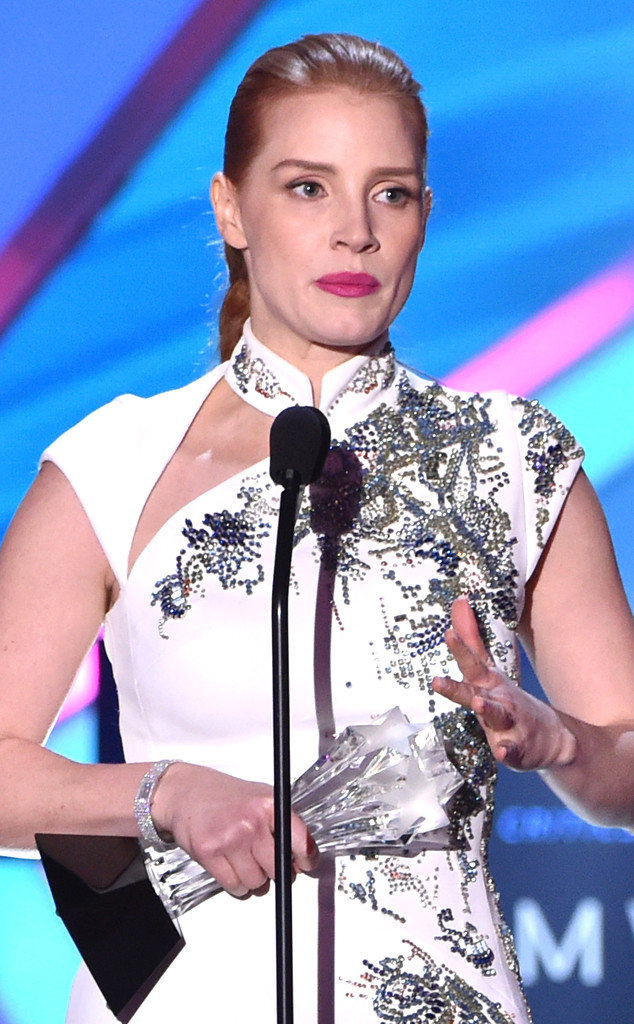 Kevin Winter/Getty Images
Jessica Chastain is facing backlash after using her celebrity platform to issue a public plea for the ''need to build the strength of diversity'' in Hollywood.
The 37-year-old two-time Oscar nominee made her comments at the 2015 Critics' Choice Awards earlier this month when she accepted the inaugural Most Valuable Player honor. Upon taking the stage, the redheaded beauty graciously thanked her co-workers and members of her own team before she noted that the ceremony happened to be taking place on what would have been Martin Luther King Jr.'s 86th birthday.
"Today is Martin Luther King Jr.'s birthday, so it got me thinking about our need to build the strength of diversity in our industry, and to stand together against homophobic, sexist, misogynistic, anti-Semitic and racist agendas," she said. "I'm an optimist and I can't help but feel hopeful about the future of film, especially looking at all of the beautiful people in this room."