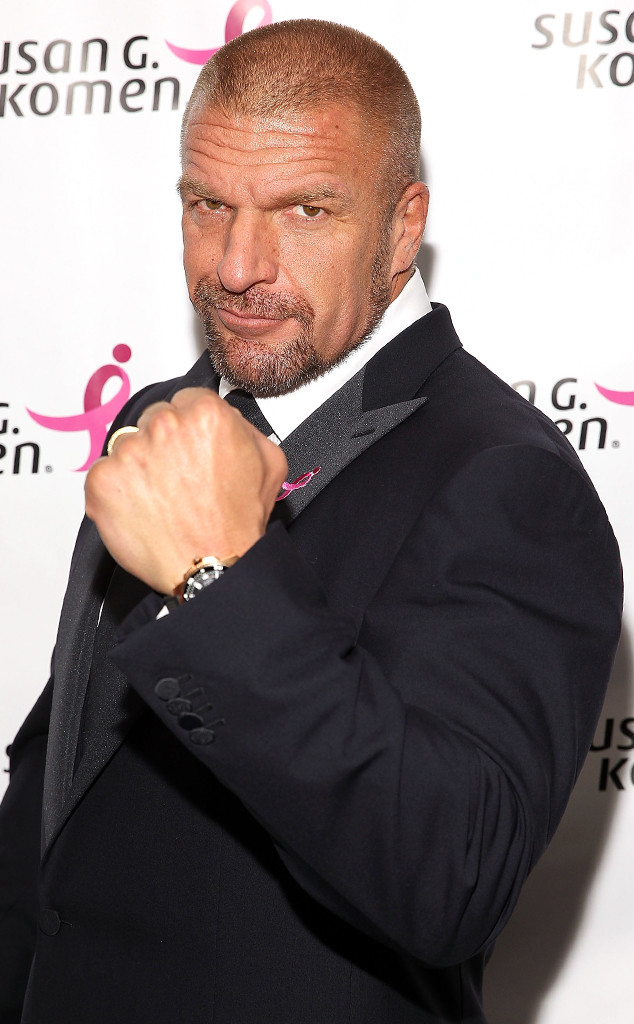 Paul Morigi/Getty Images
There's no doubt that a WWE fight might be an intimidating place, but for one young fan, it was a little too much to handle.
When a little boy watched his wrestling hero and all around good guy, John Cena, take on Seth Rollins, The Big Show and Kane in Dallas, Texas, he decided he wanted to get a closer look. Sneaking up close to the ring, the fan realized he was standing behind Triple H, one of the fiercest bad guys in the franchise.
Soon after, the young fan burst into tears. The reason behind the little boy's sudden crying is unclear, but Triple H didn't let him stay sad for long, according to news.com.au.
"Turns out kid was crying — either scared by Triple H looking at him or from what was going on with Cena," wrestling fan Chris Olds told the website. "Next thing you know, Triple H stands up and walks up to him to give him the small hug, brush his hair."