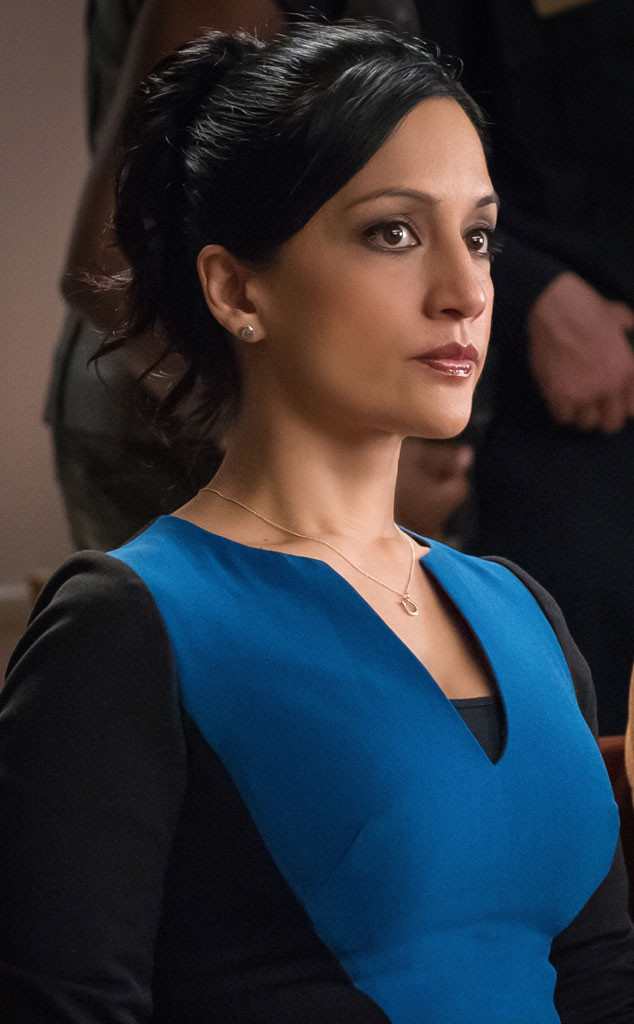 Jeff Neumann ©2014 CBS Broadcasting, Inc.
Apparently kissing Gillian Anderson can change your life. At least that's what The Good Wife's Archie Panjabi said.
Panjabi, who costars opposite Anderson in the BBC/Netflix series The Fall, said her decision to leave CBS's The Good Wife came after a scene in The Fall. Warning, spoilers ahead.
In the third episode of The Fall's second season, Anderson's Stella Gibson kisses Panjabi's Dr. Reed Smith in a bar, seemingly to get a man to stop bothering them. But the next scene is the two of them making their way to Gibson's hotel room until Panjabi's character bails and leaves at the elevator.