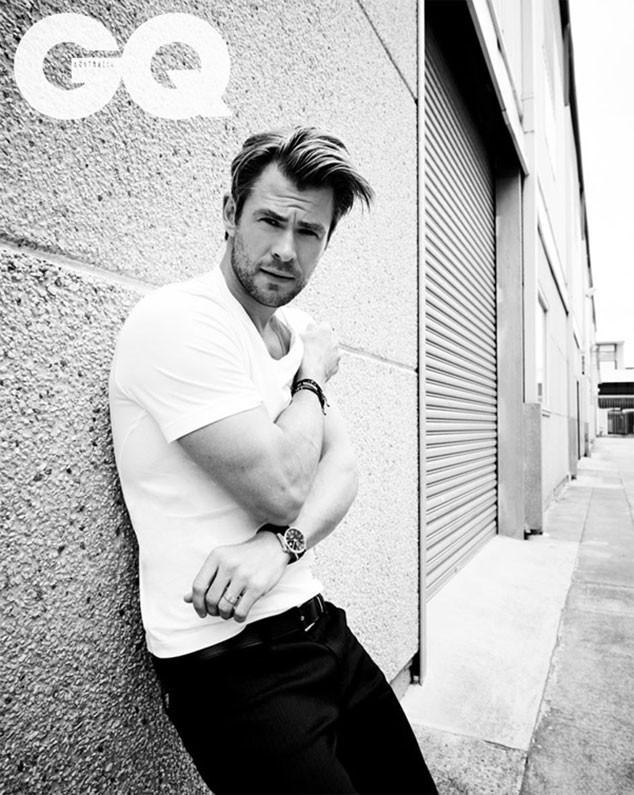 Harold David
Chris Hemsworth is arguably one of the hottest stars in Hollywood at the moment, but according to the actor himself, fame and fortune aren't all they're cracked up to be. In fact, as Hemsworth admits in GQ Australia's February 2015 issue, it's being a husband and a father that bring him the utmost satisfaction.
"You get to Hollywood, you achieve something and then you realize, 'S--t, it didn't actually bring me the happiness I thought it was going to. It didn't fix anything," says the 31-year-old movie star, perhaps best known for his role as Thor. "Look, I mean I don't wake up, look in the mirror and go, 'Yep, all is perfect.'"
Ironically, it was Hemsworth's work in a smaller film that showcased his true talents. "Everything shifted for me after Rush. It wasn't as financially successful as other things I'd done, but it gave me more movement, more options, more doors opening, more meetings," he says of diversifying his film résumé from Thor, The Avengers and Thor: The Dark World. "All of a sudden, it's, 'Oh, wow! You're an actor!'"