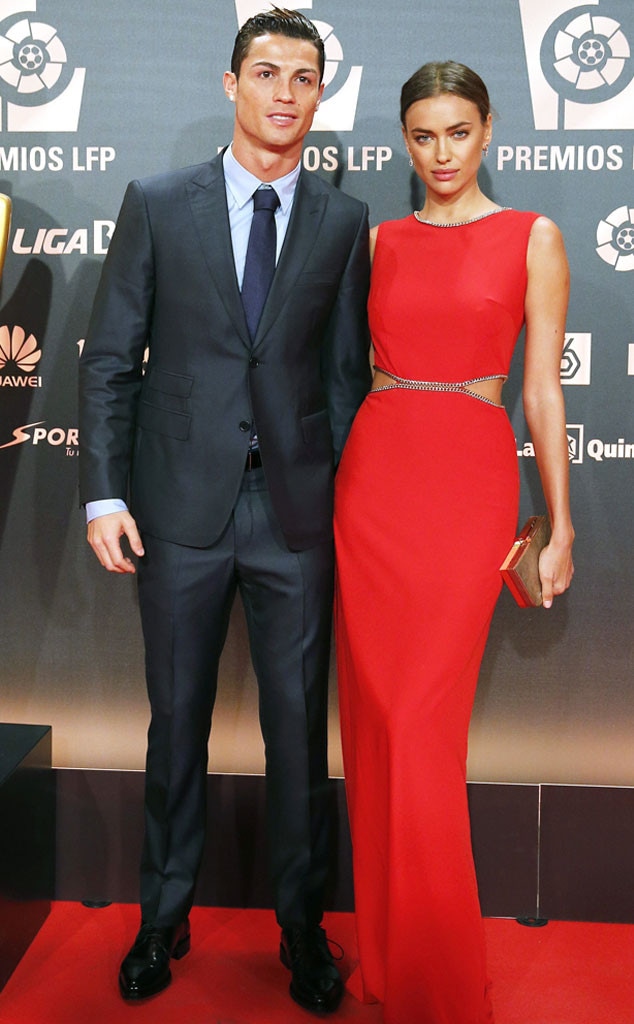 ALBERTO MARTIN/EFE/Sipa USA
Cristiano Ronaldo has broken his silence after his recent split from model Irina Shayk, just two days after the Russian beauty's rep confirmed the longtime couple's break up. 
"After dating for five years, my relationship with Irina Shayk has come to an end," the 29-year-old soccer star said via a written statement, per ESPN. "We believed it would be best for both of us to take this step now."
He added: "I wish Irina the greatest happiness." 
Per reports, Ronaldo said he was making the statement to end speculation about his personal life as well as the pair's five year relationship. His comments come amid rumors that the Sports Illustrated Swimsuit stunner had a falling out with the Real Madrid player's family. 
Shayk also seemingly addressed the rumors when she released her own statement on Saturday via her rep saying, Irina "has been close with his family throughout the course of their relationship" and that "any negative rumors with regards to Irina and the Ronaldo family are completely false and have not been a factor in the cause of the spilt."
Neither Shayk nor Ronaldo have released any further comments with regards to their breakup, and the two have remained mum on social media following the announcement of their split. 
Since pulling the plug on their relationship, Ronaldo, who has a four-year-old son named Cristiano Ronaldo Jr. (the identity of his mother has never been revealed), has been romantically linked to Real Madrid TV presenter Lucia Villalon. 
Spanish news outlets first began speculating that a romance was brewing between the two after they were pictured celebrating the Portuguese midfielder's third Ballon d'Or win (an annual honor awarded by FIFA to the best male footballer) on their plane back from Zurich just one week ago. 
According to the U.K. Mirror, a Real Madrid spokesperson refused to comment on the rumors, saying, "We speak about sport and not romances on this channel."
Wishing both Cristiano and Irina all the best.