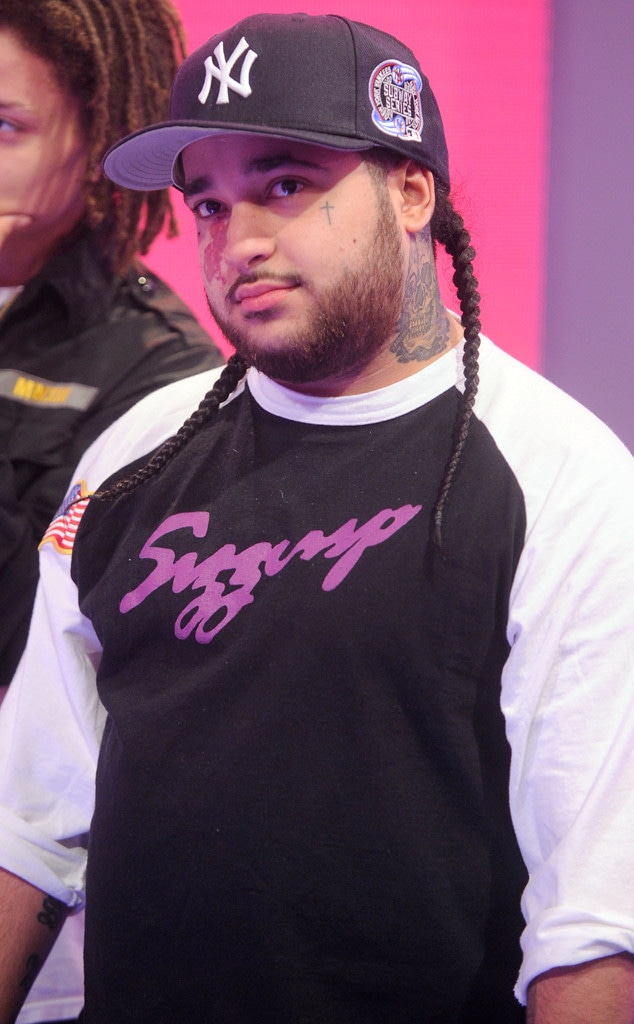 A$AP Yams, founder of the popular A$AP Mob hip-hop collective from Harlem, New York, has died at age 26.
The news was announced on Sunday. The cause of death was no revealed.
Speaking to VladTV via phone, A$AP Mob rapper A$AP Ant denied rumors that said the producer may have died of a prescription drug overdose, saying, "That's not what happened at all."
The music producer's real name was Steven Rodriguez and he also went by Yamborghini. He was born in Harlem to a Dominican mother and a Puerto Rican father. He dropped out of high school and began working at age 16 at a record company, where he managed several producers and selling mixtapes. A year later, he tattooed ASAP on his right arm, The New York Times reported.
Two years later, A$AP Mob was formed and made rappers such as A$AP Rocky and A$AP Ferg famous nationwide.
"Rocky's like Luke Skywalker, and I'm Yoda," A$AP Yams told the newspaper.
A$AP Yams was one of the first music stars to use a Tumblr blog as a promotional tool. The New York Times reported that as a teenager, he spent time in Yahoo! chat rooms and downloading music illegally from Napster, like many teens and young adults in the early '00s.
"Even though I lived in the 'hood, I was still on my Internety geek," he told the newspaper.
A$AP Ant told VladTV, "At the end of the day his mind was so smart and so brilliant." He said A$AP Yams was on the path to being "the next Diddy or the next Suge Knight."
"He lived and breathed hip-hop," he said.
A$AP Ant, A$AP Rocky, A$AP Ferg and fellow $ASAP Mob members A$AP Twelvyy and A$AP Nast shared online tributes to their friend.
"You will be missed Bro," A$AP Ferg added on his Tumblr blog. "We done touched a lot of ground together, landed on a lot of different soil!!! You will always be loved & your spirit will live on!!! #asapmob #asapferg #asapworldwide #yams."
Fellow music artists such as Drake and Azealia Banks and expressed their condolences on social media.
"All of us at RCA Records are shocked and saddened to hear of the death of A$AP Yams," the group said in a statement posted by Rolling Stone. "As one of the creative forces behind A$AP Worldwide, Yams' vision, humor and dedication to the members of A$AP Mob will always be remembered. We extend our heartfelt condolences to his family and friends."