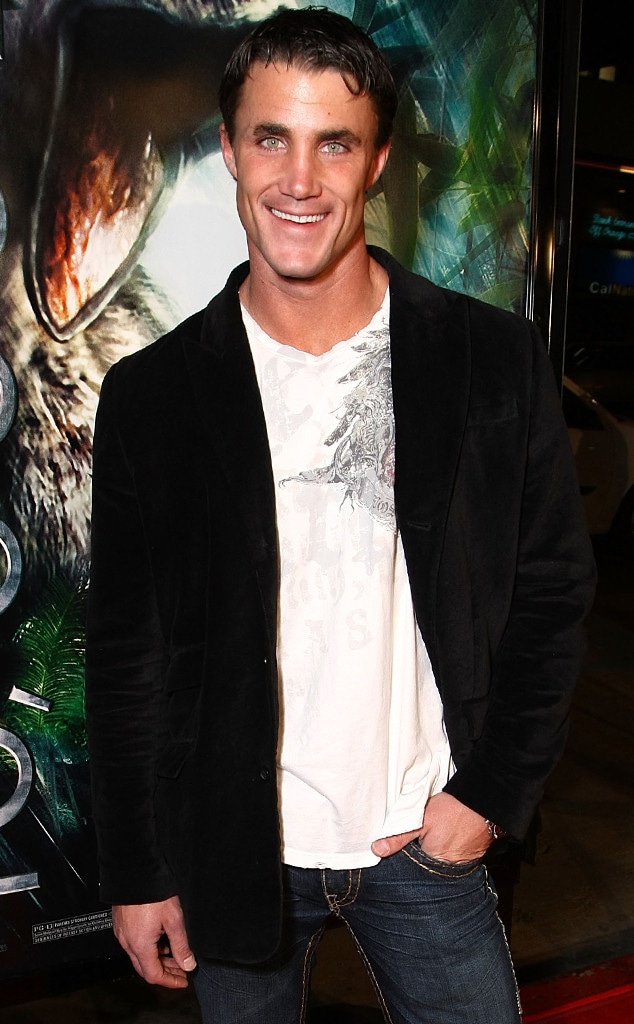 Alberto E. Rodriguez/Getty Images
Bravo reality TV star, bodybuilder and fitness instructor and model Greg Plitt has died at age 37 after being struck by a train in Burbank, California.
A police spokesperson told E! News that the accident occurred on Saturday, around 4 p.m. Fire department paramedics pronounced Plitt, whose full name was George Gregory Pitt Jr., dead at the scene.
"We received an emergency call from Metrolink Train and witnesses at the scene," the spokesperson said.
Plitt was identified following an investigation, which also ruled out suicide, he added, saying, "There was some type of filming occurring at the time but we don't know what it was for."
Footage of the actor working out on and near train tracks was shown in a video posted on his website in 2013. It is unclear if he was being filmed or was shooting footage himself at the time of his death. The investigation is ongoing.
Plitt starred on the cable network's show Work Out , which aired between 2006 and 2008, and its new series Friends to Lovers, which premiered six days ago (watch a clip below). He appeared in the latter program with his BFF, model and fitness aficionado Melanie Marden. She has not commented about his death.
Plitt grew up in Maryland and graduated from the United States Military Academy at West Point in New York. He served as a captain and a ranger in the Army before beginning his entertainment career as a fitness model and actor. His website states that he appeared on more than 250 fitness magazine covers and was a sponsored athlete for MET-Rx, engineered nutrition, Under Armour Performance Apparel and Gold's Gym.  His body served as the inspiration for the character Dr. Manhattan in Zack Snyder's 2009 superhero movie Watchmen.
In addition to his reality TV experience, Plitt played small roles on shows such as the soap opera Days of Our Lives and the 2009 film Terminator Salvation.
"This is a terrible tragedy," Bravo said in a statement posted on Twitter on Sunday. "Our thoughts and deepest sympathy are with Greg Plitt's family and friends at this extremely difficult time."
Andy Cohen, host of Bravo's Watch What Happens Live who served as an executive producer on Work Out, also took to Twitter to express his condolences over Plitt's death.
'We couldn't take our eyes off Greg Plitt after we cast him on Work Out," he said, adding that the man "was as nice as he was beautiful. Seemed invincible, like Superman."
 (E! and Bravo are both part of the NBCUniversal family.)
—Reporting by Ruth O'Neill