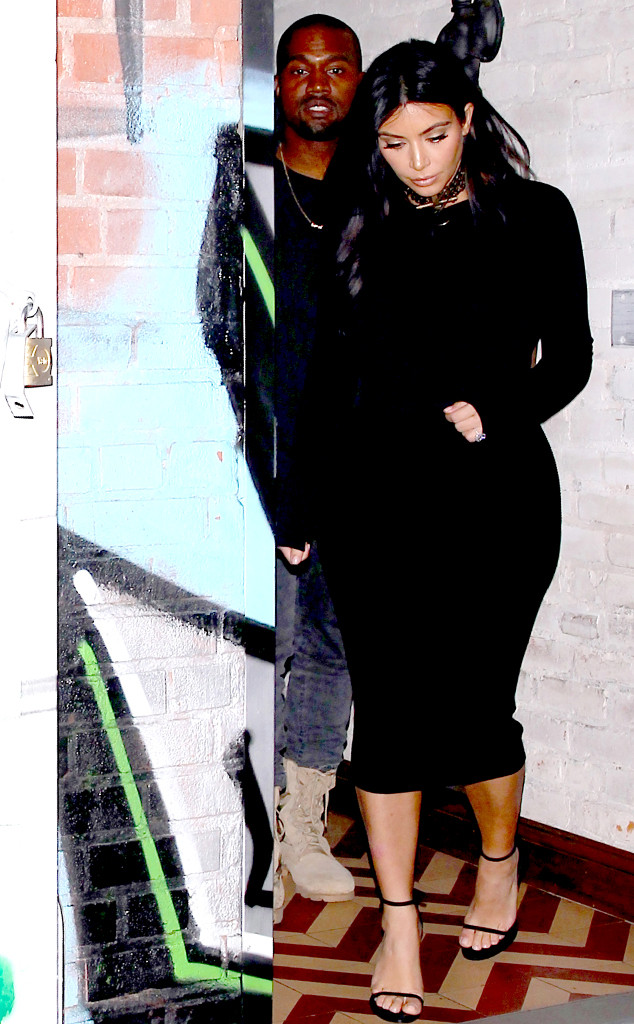 ROLO/AKM-GSI
Oh, to be a fly on the wall during this date night!
Our Friday evening can't even compete with Beyoncé and Jay-Z's who just so happened to enjoy a fantastic dinner with Kim Kardashian and Kanye West in West Hollywood, Calif.
Wearing black leather pants with high-heel shoes and a matching fedora, the "Crazy in Love" singer showed no signs of a possible baby bump while she entered and exited the restaurant.
Meanwhile, Kardashian stunned in a tight black dress with strap heels as her hubby trailed close behind in his signature all-black ensemble. Eyewitnesses told E! News that the couples left one minute apart in separate cars around 2:30 a.m. after spending nearly two hours together.
"It didn't seem like they were celebrating anything specific, just getting together while Bey and Jay are in town," an eyewitness shared. "Bey was laughing a lot and she looked good, really happy."