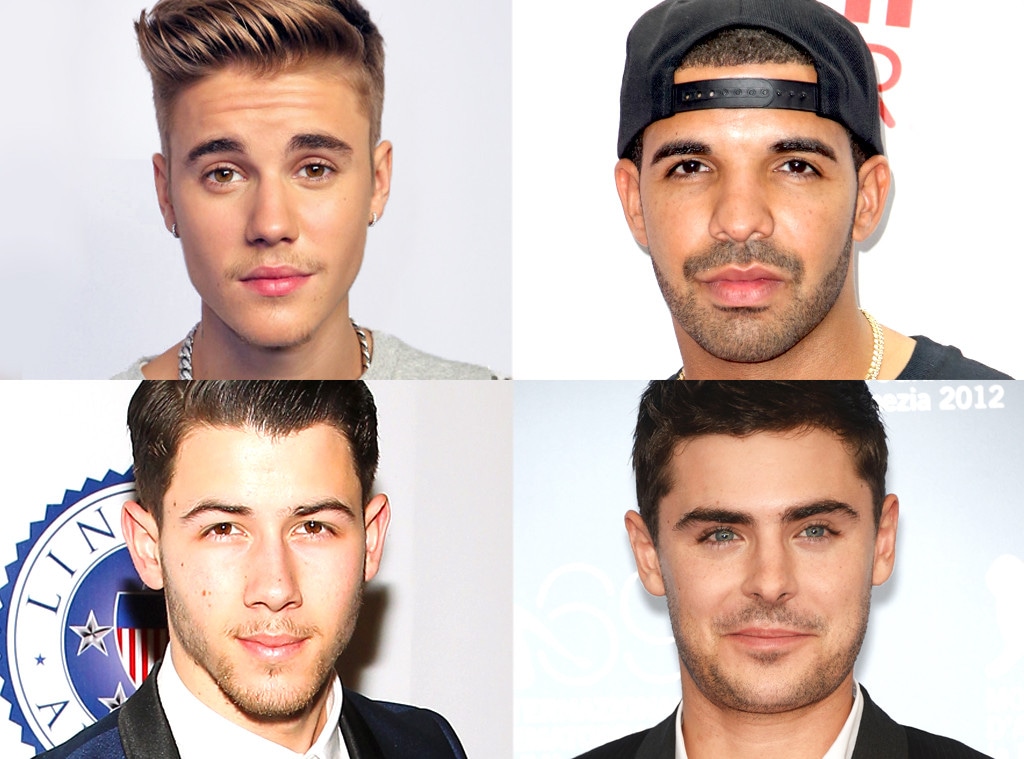 Getty Images
Tell me about it, stud.
Julianne Hough will be saying that iconic line when she tackles the role of Sandy in Fox's Grease: Live, which is set to air in January 2016. Joining the Dancing With the Stars judge is Vanessa Hudgens as iconic bad girl Rizzo.
While they are currently the only cast members, casting is currently underway for the musical's other major roles, including Danny Zuko. And we've got a few ideas on which actors could possibly fill John Travolta's legendary T-Bird leather jacket...
Justin Bieber: Oh, come on, you know you'd watch. ALL of America would watch.
Zac Efron: Thanks to High School Musical and Hairspray, Efron is the first young actor's name most people think of when a major musical comes up. And Efron revealed to E! News that he's open to possibly following in Travolta's footsteps, even if they loom large. "That's an honor. Those are big shoes to fill. I think I came as close to it as you could in High School Musical," he said. "To actually do that? Yeah, those are big shoes."
Ryan Guzman: Jennifer Lopez's onscreen boy-toy in her upcoming film The Boy Next Door is H-O-T. And guess what? He can definitely move as he starred in two Step Up movies.
Nick Jonas: He can sing. He can act. He can totally rock the Danny Zuko hair. Need we say more?
Bruno Mars: Let's face it, he already has the Danny Zuko hair. And that voice?! Those moves?! The "Uptown Funk" singer's old-school vibe makes him a perfect candidate to take on the role. 
Drake: Yes, we saved our most radical-yet-awesome suggestion for last, but the Canadian rapper could provide a new generation with a totally new take on the character. And we all know from his time on Degrassi (Still love you, Jimmy Brooks!) that Drake can act. 
Now, we're asking you to vote on which of the six guys above should play Danny Zuko in Grease: Live. Vote in the poll below and then head on down to the comments to make your Danny's case!
Grease: Who Should Play Danny?