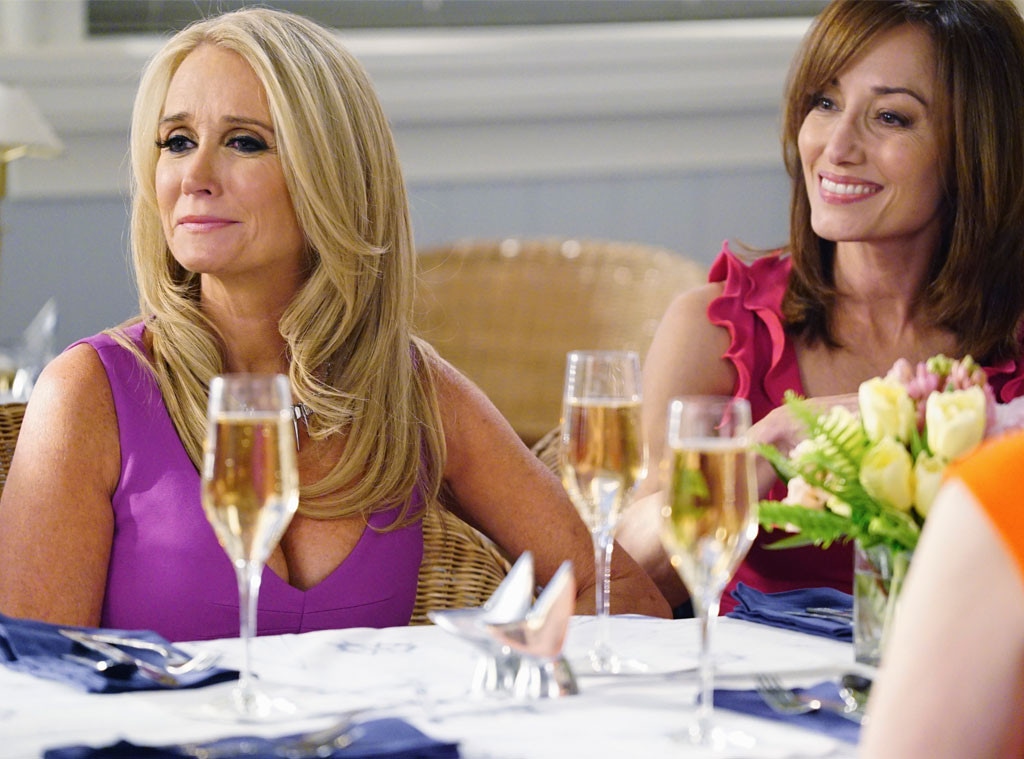 ABC/Richard Cartwright
Need to stir up some drama? Call in a professional.
Revenge is doing just that in its Jan. 25 episode, as the ABC hit series has recruited The Real Housewives of Beverly Hills standout Kim Richards to guest star, E! News has exclusively learned. And we have your first look at the Bravo reality star in action!
And no, Richards is not playing herself, but Stephanie, a society lady and friend of Victoria's (Madeleine Stowe), who is a member of Nolan's (Gabriel Mann) Southampton Beach Club. 
Of course, like any great Revenge guest star, Richards' Stephanie will be packing some secrets in her suitcase when she heads to the Hamptons, as she and her friend Heather each have a secret or two that they're willing to pay good money to keep quiet.
Revenge is far from Richards' first acting role as she appeared in the films Escape to Witch Mountain, Return From Witch Mountain (and made a cameo in 2009's Race to Witch Mountain), and, more recently, Black Snake Moan, and made guest appearances on hit shows like The Dukes of Hazzard, Magnum P.I. and The Love Boat in the '80s. But Richards' is most well known for her work on the hit '70s show Nanny and the Professor as Prudence. 
And in addition to Richards' troublemaker, we also have your exclusive first look at Suits and Firefly's Gina Torres in her recurring role as Natalie Waters, another Hamptons socialite who will be giving Victoria a run for her money. 
Revenge airs Sundays at 10 p.m. on ABC.