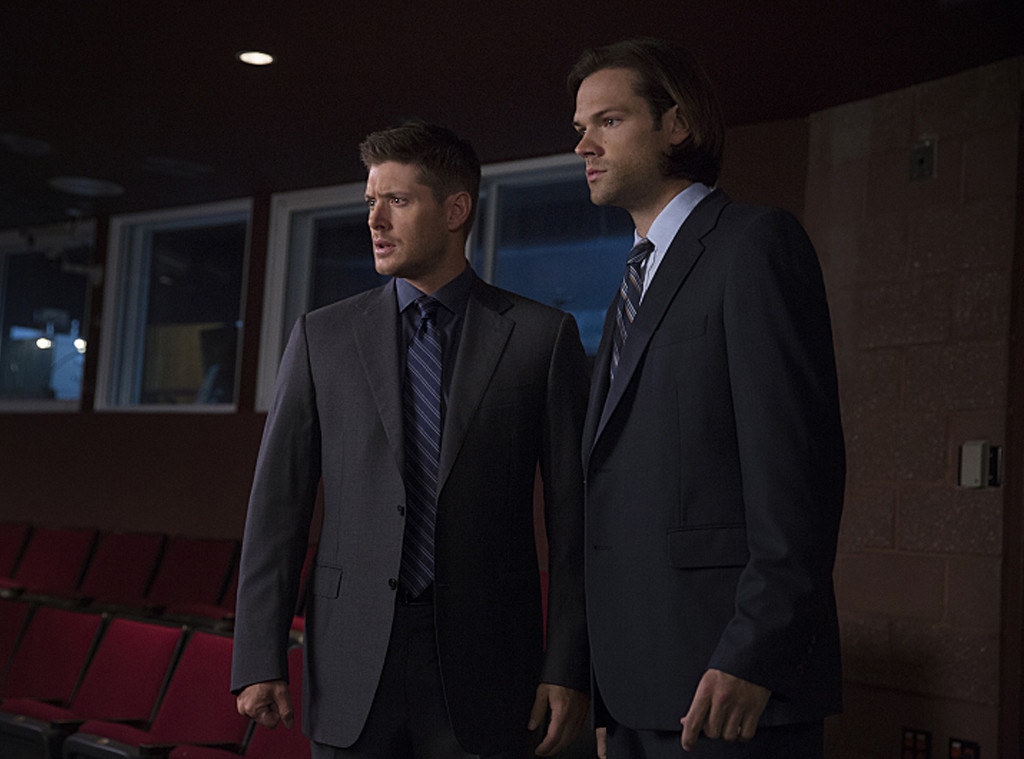 CW
Pretty soon, there might be more spinoffs than original series on the CW—and we are not complaining!
From The Vampire Diaries' more mature hit spinoff The Originals to Arrow's uber-successful spinoff The Flash—not to mention the other potential new Arrow spinoff surrounding Brandon Routh's character Ray Palmer who is set to become the DC Comics character the Atom—it's truly the age of the spinoff at the network. 
So what happened with Supernatural's attempt at a spinoff series last spring? The Bloodlines planted pilot—about the five monster families ruling Chicago like the mob—aired as an episode of the long-running CW hit show, and when the network made the decision not to pick up Bloodlines to series, fans weren't exactly upset. 
There were many aspects of the potential new series that fans didn't connect with, whether it was too many new characters who didn't get enough time in the episode or the fact that Sam and Dean had nothing to do with the story. But CW President Mark Pedowitz has made it clear on numerous occasions that the decision not to move forward with Bloodlines does not mean that a Supernatural spinoff is off the table for good.
"I've been pretty outspoken that I've wanted another spinoff," Pedowitz said again at the 2015 Winter TCA Press Tour. "Hopefully next year they will come with something." 
Supernatural executive producer Jeremy Carver reveals to E! News that the showrunners haven't stopped thinking of new ideas for another spinoff.
"We continue to talk about it," Carver says. "At a certain point, we didn't feel like we had the right idea to go with it this season, right on the heels of Bloodlines. We basically made it a point to continue discussing it but we want to make sure that we have absolutely the right idea to move forward on. It's something that continues to percolate in discussions but we don't want to put the wrong foot forward."
Basically, don't expect to see another attempt at a spinoff anytime soon.
"No, as we sit here today speaking, we are already plotting out the very end of our season," Carver says. "Having a good idea of what's coming, there would not be a quote unquote 'planted spinoff' forthcoming in season 10." 
Thanks to the CW's early renewal of Supernatural, Carver and the rest of the showrunners and writers have been able to plan out the rest of the season without having to worry about not returning next season.
"We felt good about our chances, but of course one never knows," Carver says of the recent season 11 renewal. "I can't overstate how much of a boon it is to have this much notice that we're coming back. It's an incredible support from the CW for us and the seven other shows they renewed. It really gives the writers on these shows including ours a leg up in terms of plotting things for the future and planting things and it's a tremendous luxury of time that you don't often get in television. We're all very thankful to the CW for making this call so early."
Supernatural returns Tuesday, Jan. 20 at 9 p.m. on the CW.