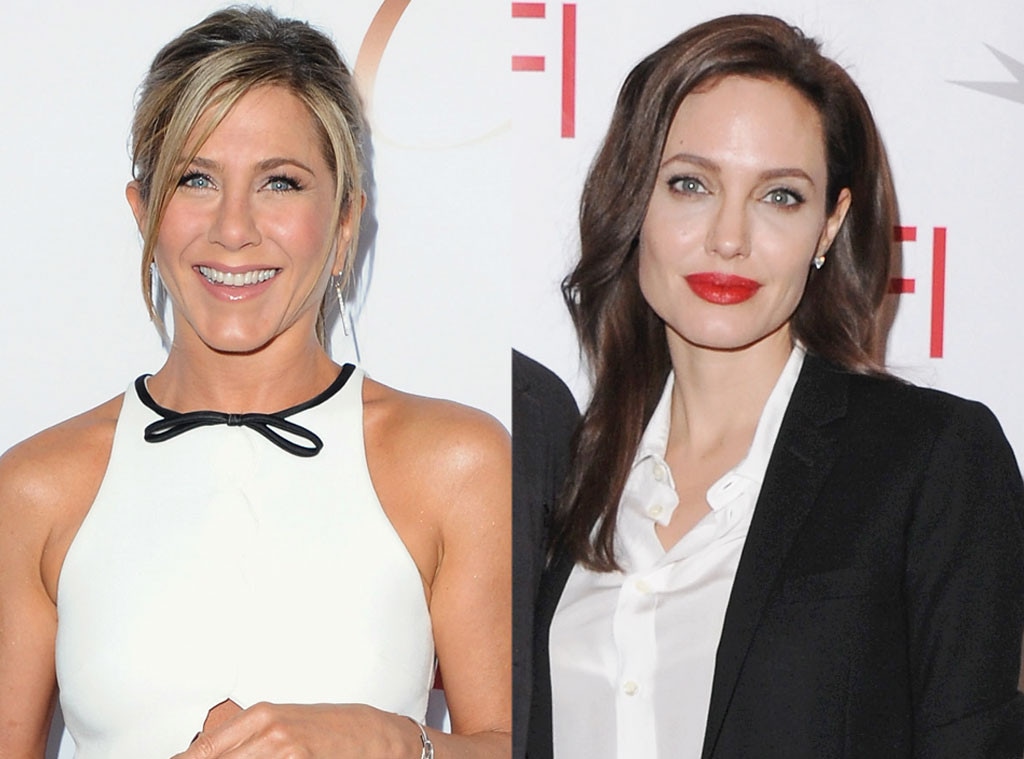 Getty Images
Well, the world was awfully excited to see Jennifer Aniston and Angelina Jolie at the same Hollywood event for the first time in more than five years.
But Aniston?
Zzzzz...
"I think that's slowly coming to an end. I really do," the Cake star said hopefully, talking to Entertainment Tonight  Friday after making headlines for not interacting with Jolie at the 20th Annual Critics' Choice Movie Awards.
Aniston, a Best Actress nominee last night, attended with fiancé Justin Theroux, while Jolie, who was nominated for Best Director, hit the event sans husband Brad Pitt. Aniston has certainly been called upon multiple times in the past to address the, er, circumstances that led to the demise of her marriage to Pitt and the beginning of his relationship with Jolie nearly 10 years ago. 
And she has done so—only this time in addition to optimistically trying to turn the page on that chapter of her life for good, Aniston also threw some praise Jolie's way.
"Unbroken is so beautiful and wonderful and [Jolie] did such a gorgeous job," she told ET, "and I think it's time people stop with that petty B.S. and start celebrating great work and stop with the petty kind of silliness."
She added, referring to the lingering fixation on the Jolie-Aniston dynamic, "It's just tiresome and old. It's like an old leather shoe."
Or a spiky stiletto that's been walked down to a nub.
Either way, it's never bad news when a seemingly deserving person talks about being in a good place. Here's hoping all feelings are mutual. And we wonder if Jolie has gotten around to seeing Cake yet!
Sorry. Zzzzz...