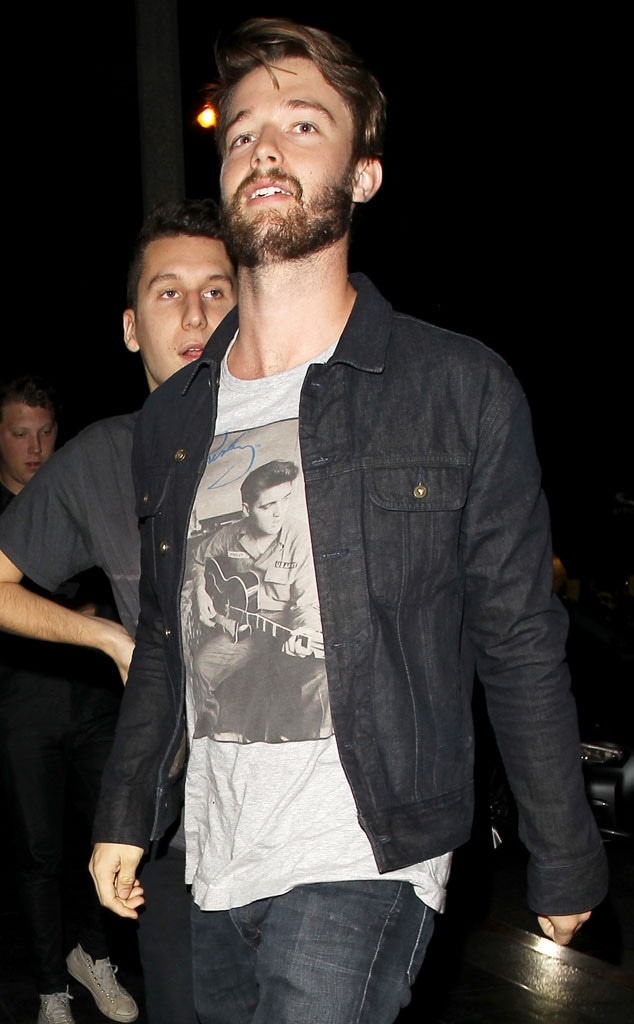 HEDO/AKM-GSI
If you're looking to run into Hollywood's young elite, look no further than the Blind Dragon in West Hollywood!
Lindsay Lohan, Kendall Jenner, Gigi Hadid, Miley Cyrus, Patrick Schwarzenegger, Cody Simpson and Cara Delevingne attended the new "It" spot in Los Angeles Thursday night, but they didn't all come together! A source tells E! News that Kendall and Cara arrived at the speakeasy-style lounge together before 10 p.m. and sat at the owners' table in the VIP section. Since Kendall is only a 19-year-old, neither she nor Cara were drinking. Lindsay was hanging out with Markus Molinari, one of the owners.
The source also tells us that Patrick and Miley arrived separately, with the "Adore You" singer showing up about 30 minutes after her boyfriend did. Sitting adjacent to Kendall's table, Patrick hung out with friends, but kept looking around for his date to arrive! So cute!
"It became obvious he was waiting for her," the source says. "He looked bored until she got there."
Later on, Cody and Gigi joined Miley and Patrick's table and hung out the entire night, but they didn't stay at the tables for long! Inside of Blind Dragon are about four private karaoke rooms where Miley and Patrick sang with Martin Garix.
"Miley and Patrick are really cute together," the source says. "They get along really well and make a really great couple, because you can tell they're really good friends, too.
In a different karaoke room, Kendall and Cara joined four guy friends and got singing! Our source tells us that even though Cara is a "really good singer," she and Kendall kept laughing and grabbing the mic from each other!
Everyone got their party on until about 2 a.m.
Other notable attendees at the hot spot included David Arquette, his ex-wife but still best friend Courtney Cox, Michael Strahan (post Critics' Choice Movie Awards!) and Geoff Stultz.
This definitely seems like a place to see and be seen!