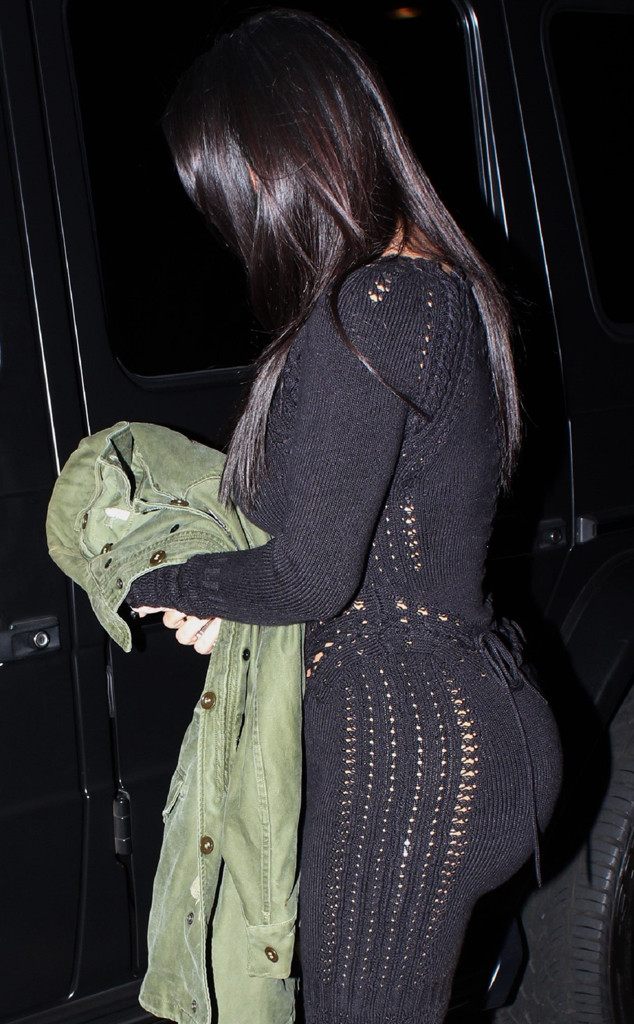 Khrome/ Splash News
Kim Kardashian promised fans a new look after she and husband Kanye West "redoing" her wardrobe, but it looks like the reality star is up to the same old tricks: Showing off her butt in a tight-fitting dress!
While out to dinner with her hubby, Kim wore a black perforated dress that left little to the imagination as its holes revealed bits and pieces of her butt! She paired her dress with a pair of black high-heeled booties and an army green coat that she seemingly didn't need due to the warm temps in Los Angeles.
This isn't Kim's first intentionally butt-baring ensemble, but she has had some other run-ins with showing off her assets when she didn't mean to! After receiving a pat down from security at the airport, the Keeping up With the Kardashians star plopped down and, lo and behold, she suffered from low-cut jeans plumber butt! It didn't seem like she was aware of the wardrobe malfunction and was spotted moments later arm-in-arm with her hubby.