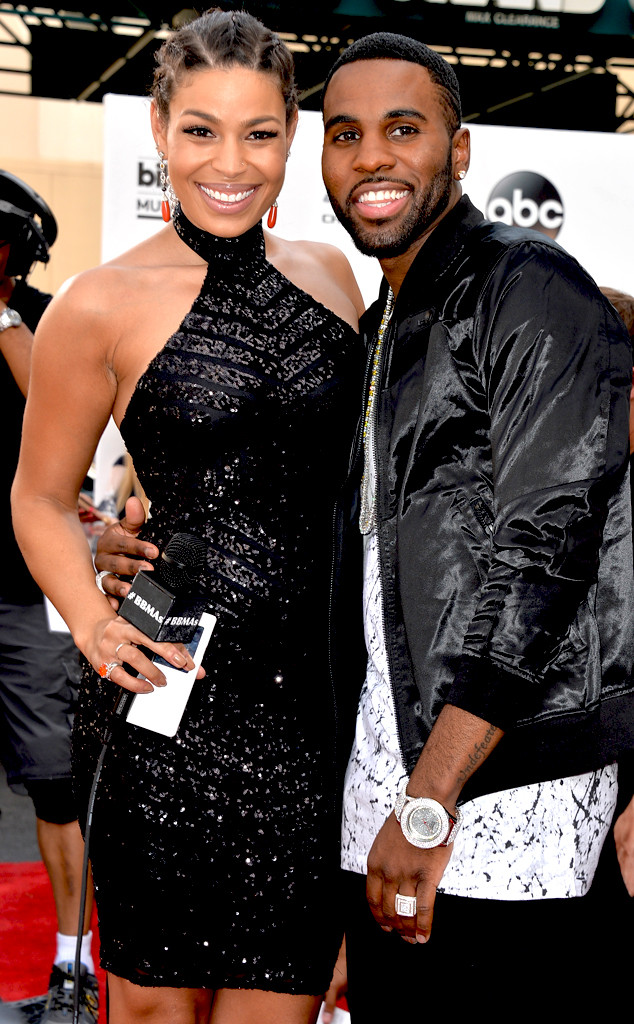 Frazer Harrison/Getty Images via ABC
While Jordin Sparks recently called ex Jason Derulo a "great guy," we have a hunch there may be a little bad blood behind the scenes.
The 25-year-old "Talk Dirty" crooner took to Instagram hours after his ex opened up to Power 105.1 FM's The Breakfast Club on Thursday, where she dished on their September split in addition to claiming that the BMW 7 which Derulo had apparently bought her for Christmas, was actually a leased car.
It wasn't long before the "Wiggle" singer caught wind of his former girlfriend's remarks and took to the photo-sharing site to refute Sparks' claims by posting what appears to be a bill from the vehicle purchase.
"Women Lie, Men Lie, Numbers Don't Lie! #WhyLease#BreakfastClub," he captioned the image, even tagging his ex's Instagram handle in the tweet.