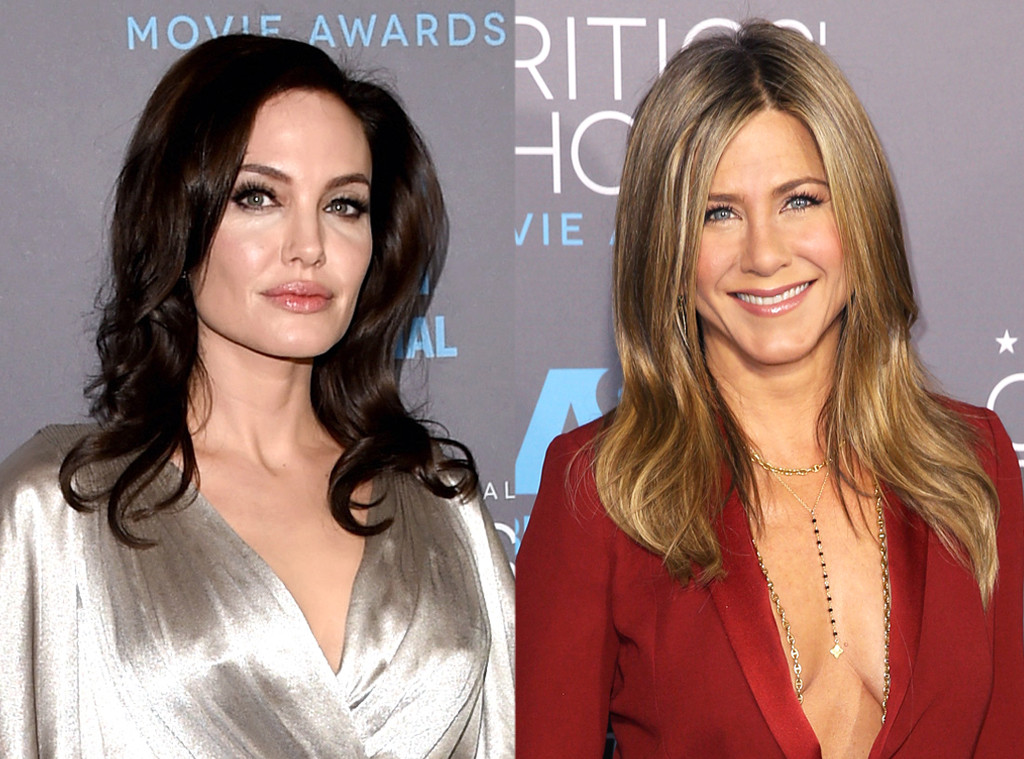 Jason Merritt/Getty Images
Can you feel it from where you are, the tension?
Kidding, the world did not stop turning tonight, even though Jennifer Aniston and Angelina Jolie just missed crossing paths by minutes at the 20th Annual Critics' Choice Movie Awards. This is the first major Hollywood event that both have attended since the 81st Annual Academy Awards in 2009.
Jennifer Aniston, snubbed earlier today by the Academy but a Best Actress nominee tonight for Cake, walked the red carpet first and the crowd audibly went wild, calling the star's name. We're told that Jolie didn't start walking the carpet until after Aniston was finished.
Coincidence?
Um, probably. They are two grown ladies, after all.
In the style department, Aniston opted for a sleek red ladies' tux worn over bare skin instead of her usual take on the LBD, and she had fiancé Justin Theroux on her arm.
Jason Merritt/Getty Images
On the flip side, Jolie, a nominee for Best Director for Unbroken, went for old Hollywood glamour in a super-slinky, shimmering long dress that channeled the likes of Jean Harlow. She hit the carpet solo, Brad Pitt probably at home with their brood.
Once inside the Hollywood Palladium, both Angie and Jen scored front row seats, but were separated by two tables.
Jason Merritt/Getty Images