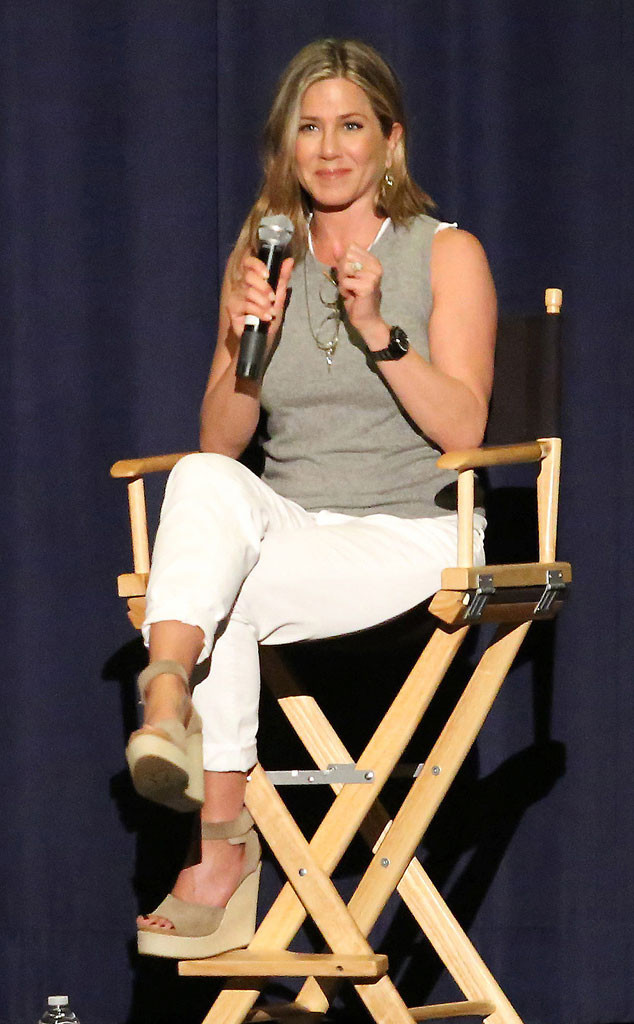 Nic/X17online.com
Jennifer Aniston may not have been nominated for an Oscar this morning, but that's not about to slow her down.
She told me at last night's Cake premiere that she has big plans to direct a feature film.
"We're going to make it happen, but I have a lot of time," Aniston said. "We're just beginning."
Aniston's directing experience includes short film Room 10 starring Robin Wright and Kris Kristofferson and a segment in Five, an anthology on Lifetime about breast cancer with Patricia Clarkson, Josh Holloway and Ginnifer Goodwin.
She told me she was set to direct her first feature film about two years ago with Clarkson in the starring role.