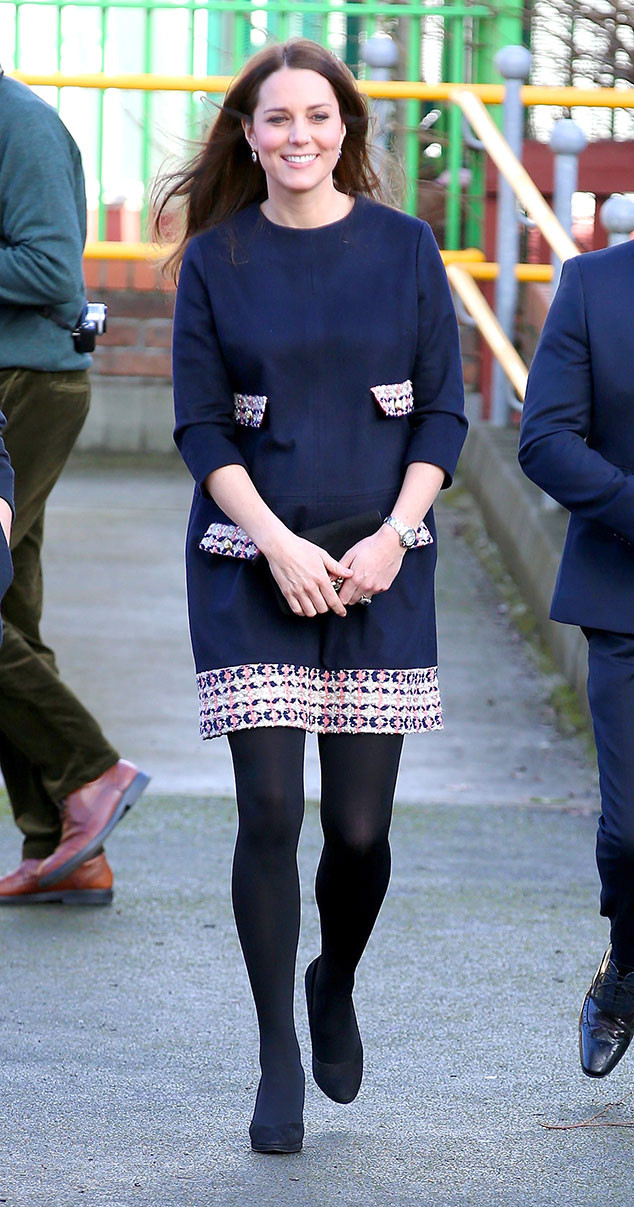 Chris Jackson/Getty Images
Kate Middleton, aka Catherine Duchess of Cambridge, showed her baby bump in a chic dress during a visit to a London elementary school, where she met with students and officially named its new Clore Art Room on Wednesday.
The 33-year-old pregnant wife of Prince William sported a 450 pounds sterling ($683) 3/4-sleeve, loose-fitting, navy Madderson London "Naomi" frock with a navy, white and pink embroidered tweed-patterned trim, dark tights and 4-inch pumps. After photos of her were posted online, the company's website crashed. A Facebook message cited "exceptionally high traffic volumes."
Teachers and faculty members at Barlby Primary School rose as the duchess entered a room and they and their students, dressed in cerulean blue uniforms, clapped loudly as she made her way across a stage, waving at the kids. A video was posted on the new Instagram page of Kensington Palace, the official residence of the Duke and Duchess of Cambridge.