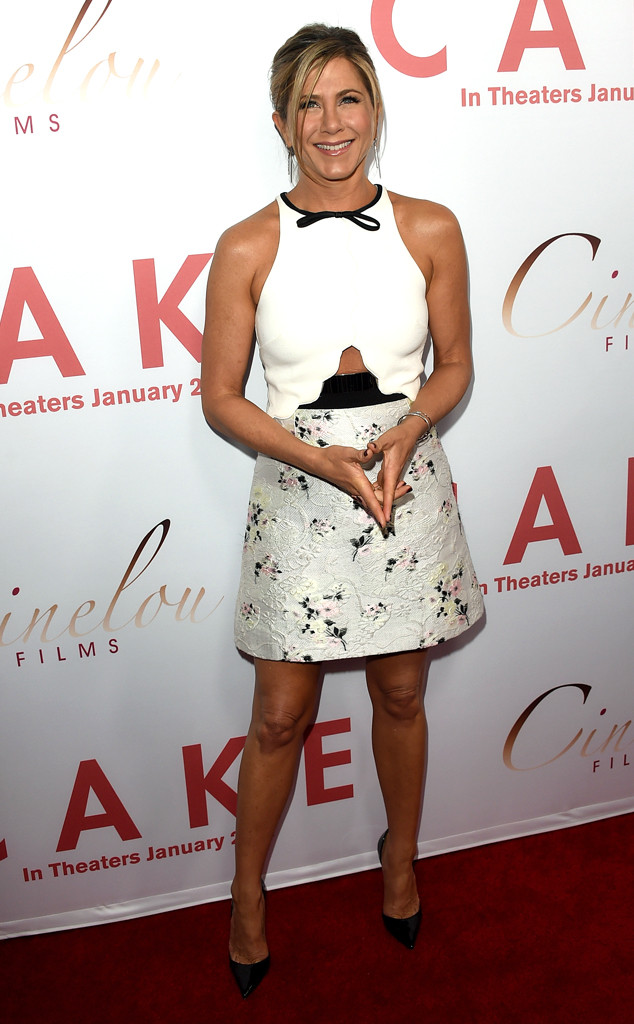 Jason Merritt/Getty Images
We imagine Jennifer Aniston won't be getting much sleep tonight.
The Oscar nominations are being announced at 8:30 a.m. ET tomorrow and many award pundits predict her name will be called in the Best Performance by an Actress in a Leading Role category for her work in Cake (in theaters on Jan. 23).
However, the former Friends star insists she'll be sleeping during the big announcement.
"I'll be in bed," she told me earlier tonight at the Cake premiere at the ArcLight in Hollywood. "I'll be in bed with my beloved [Justin Theroux] and my dogs dreaming wild little dreams."
Aniston insists she won't be setting her alarm.