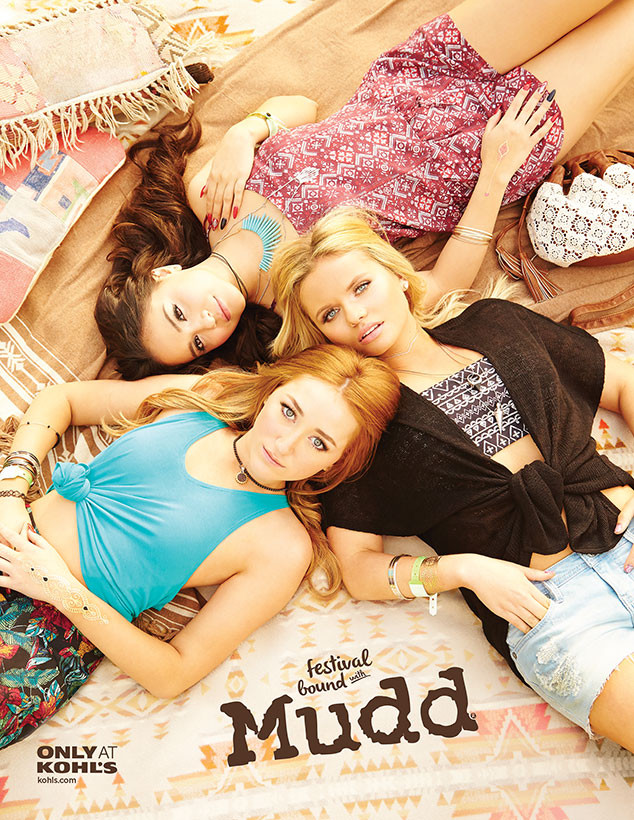 Courtesy of Mudd
The next generation of Hollywood beauties are already front and center!
Miley Cyrus, Vanessa Hudgens and Cody Simpson's little sisters were just been named the new stars of the Mudd Spring 2015 fashion campaign.
Noah Cyrus, Stella Hudgens and Alli Simpson have been dubbed Tinseltown's rising "It" girls and social media influencers.
The three ladies join Vine and Instagram stars Jack Johnson and Jack Gilinsky (known as Jack & Jack), as well as Sammy Wilkinson.
And understandably so, the new models are ecstatic about their foray into the fashion world.
"It's so exciting to be a Mudd girl," Alli gushed in a press release. "I loved working with Noah and Stella and the boys. The Mudd collection is filled with a ton of styles that are perfect for music festivals and such as kimonos in fun prints, flowy tops and dresses."