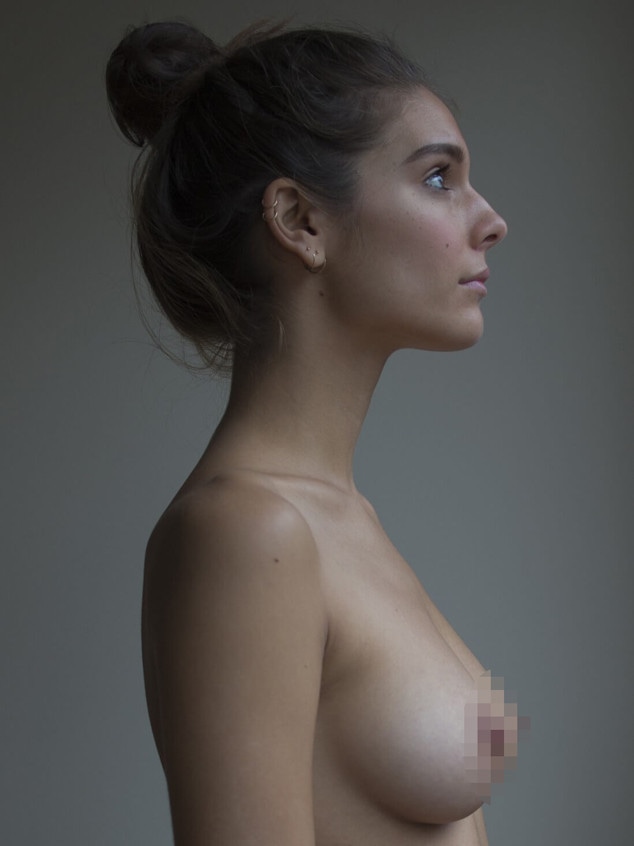 Jennifer Toole/herself.com
Caitlin Stasey hopes to empower women with the launch of her new website, Herself.com, which features long form interviews with ladies of all shapes, sizes and ethnicities, accompanied by images of their naked bodies. 
The project is one of passion for the Reign star, who also poses nude for the site, as the 24-year-old actress has long been an advocate for feminism and wanted to create a forum for women to share their stories and connect. 
Not shying away from any topics, including gender equality, reproductive rights, and sexual health, the Australian beauty doesn't hold back while discussing her upbringing, as well as her sexuality, revealing that she's been "mostly gay ever since I can remember." 
Jennifer Toole/herself.com
"I know it troubles many people for me to refer to myself as a lesbian considering I have a male partner," Stasey, who is currently in a relationship with Raising Hope's Lucas Neff, revealed. "I think they gather that it trivializes the plight of the LGBTQIA community & although that couldn't be further from the truth at this point in my life I'm trying to steer as far from labeling as possible. Compartmentalizing myself only leads to condemnation & contradiction. I'm happier being fluid and I'm happier being honest."
Stasey's own personal obstacles have also inspired her decision to launch the website, and she speaks candidly about her sexual health as well as her path to womanhood. 
"My vagina has been an unending and constant source of turmoil for me – not that vaginas are intrinsically female, it's just happened to be a big part of womanhood for me personally – UTI's, PH imbalances, sexual dysfunction, pain, discomfort," she shares. "Sexual education is no way near comprehensive enough as all of these things I've had to learn myself, treat myself & diagnose myself. I'm still struggling to gain control over my body, over my vagina."
Ultimately, Stasey, who is also a supporter of the "Free the Nipple" campaign, hopes females can find parts of themselves in the stories shared by others. 
"Society very cleverly and insidiously compartmentalizes and pigeonholes women, and we are so often isolated because of it," she said in an interview with the DailyLife.com, sharing why she decided to launch the site. "I hope more than anything that women will come toHerself.com and find themselves there, scattered throughout the stories and bodies of others."