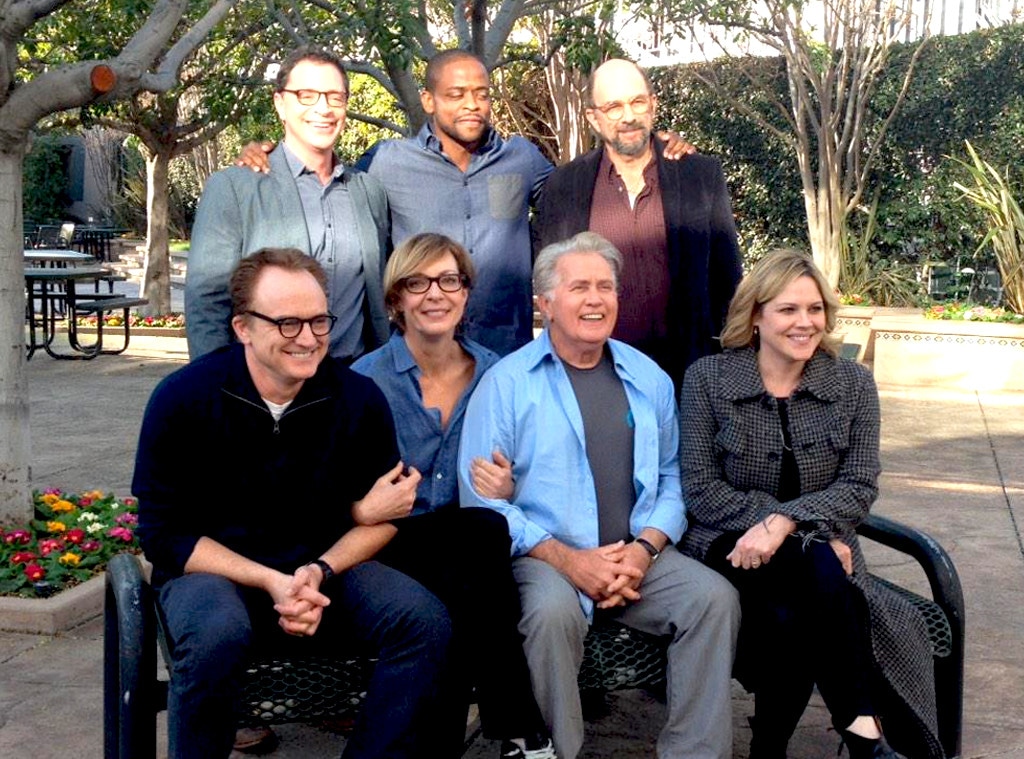 Twitter
You're going to want to walk and talk with your best friend about this: The cast of NBC's The West Wing reunited yesterday. For what? No, it's not the movie, despite what Joshua Malina keeps tweeting about. The cast of the beloved political drama got together for another Funny or Die video, it seems.
Malina, Bradley Whitford, Mary McCormack, Dulé Hill, Richard Shiff, Allison Janney and Martin Sheen were all smiles in the photo above snapped by Eli Attie, a writer on The West Wing.
"Feels like it was just yesterday," Attie tweeted with another shot.
Now, this isn't the first time The West Wing cast reunited. The group assembled for a Funny or Die video in 2012 to get America walking. Get it? The famous walk and talk of Aaron Sorkin…
The first 2012 reunion included Sheen, Janney, Hill, Malina, Melissa Fitzgerald and William Duffy. Then a few months later the cast made a political ad for Bridget Mary McCormack, sister to the West Wing and In Plain Sight star, and to spread the importance of non-partisan ballots.
Whatever the cast of The West Wing is selling this time, we're in. Keep your eyes on Funny or Die.