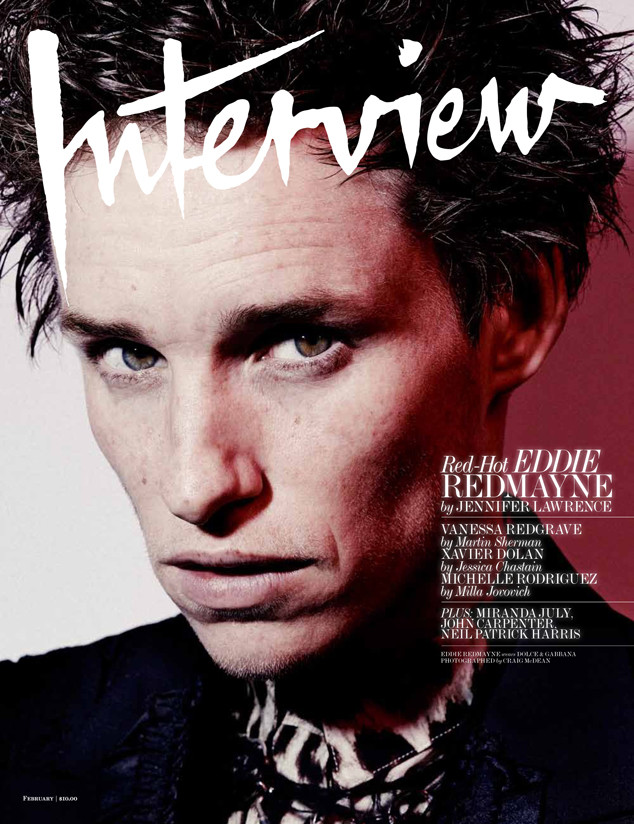 Interview
Jennifer Lawrence and Eddie Redmayne should totally get together and binge watch Bravo!
The twosome discovered their mutual love for Real Housewives when Jen, 24, interviewed Eddie, 33, for an Interview magazine feature. The Theory of Everything star said throughout his press tour for the film, in which he plays astrophysicist Stephen Hawking, he would "come home from trying to pretend to know about astronomy and physics all day and turn on The Real Housewives."
J.Law, a known super-fan of the franchise, flipped. "I feel like I'm going to cry," she gushed. "We're making a breakthrough!"