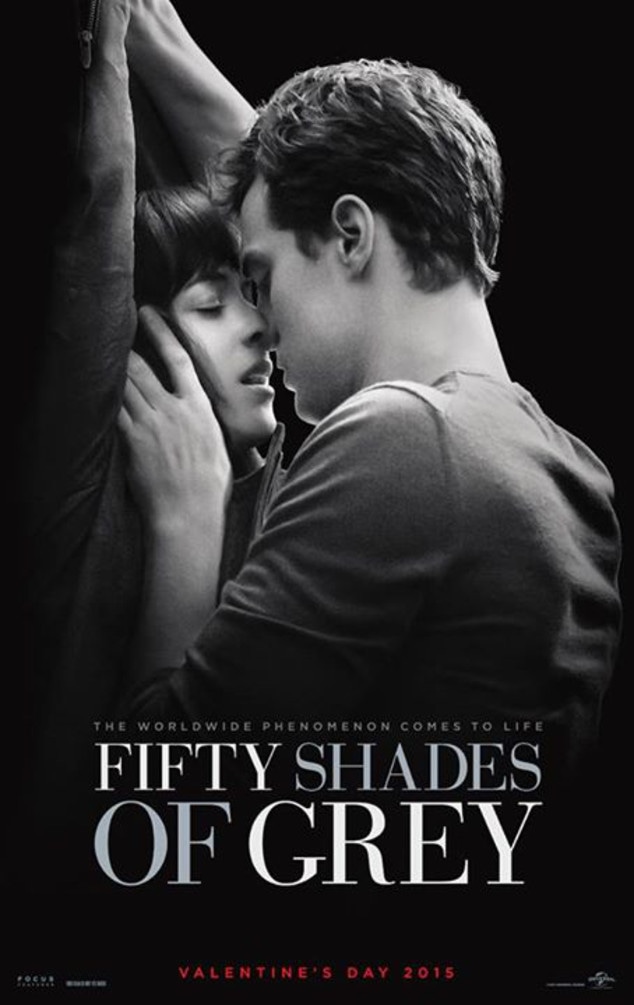 Focus Features
The Fifty Shades of Grey movie is the subject of a new controversy.
After the highly anticipated flick managed to dodge an NC-17 rating from the Motion Picture Association of America last week, Morality in Media, an American anti-pornography organization, is criticizing Fifty Shades' "R" rating and specifically calling out the MPAA's wording around the movie's "unusual behavior" in terms of the sex scenes.
"What the term 'unusual' does not account for is the coercion, sexual violence, female inequality, and BDSM themes from which the entire Fifty Shades plot is based," Morality in Media said in a statement. "Such a vague evaluation puts viewers at risk, sending the message that humiliation is pleasurable and that torture should be sexually gratifying."
"The new extended trailer for the film calls it a 'fairy tale' which just further misleads the public into thinking this is simply a love story. The MPAA ratings and 'fairy tale' label mask the true themes of humiliation, manipulation, abuse, and degradation of women," the statement goes on. "Sexual violence and sexual exploitation are at an all time high, permeating our culture by way of hardcore pornography and now praised by films like Fifty Shades of Grey."
They added, "We'd like to change the MPAA rating for Fifty Shades of Grey to read: 'Promotes torture as sexually gratifying, graphic nudity, encourages stalking and abuse of power, promotes female inequality, glamorizes and legitimizes violence against women.'"
Something tells us director Sam Taylor-Johnson won't be into that tag line.
Dawn Hawkins, the executive director of Morality in Media, additionally told E! News, "The hidden agenda is to legitimize and glamorize violence, and to make sexual torture appealing to women. Now men don't have to entice women to engage in the violent acts that they regularly consume through pornography because Fifty Shades of Grey is doing it for them." 
—Reporting by Sara Kitnick