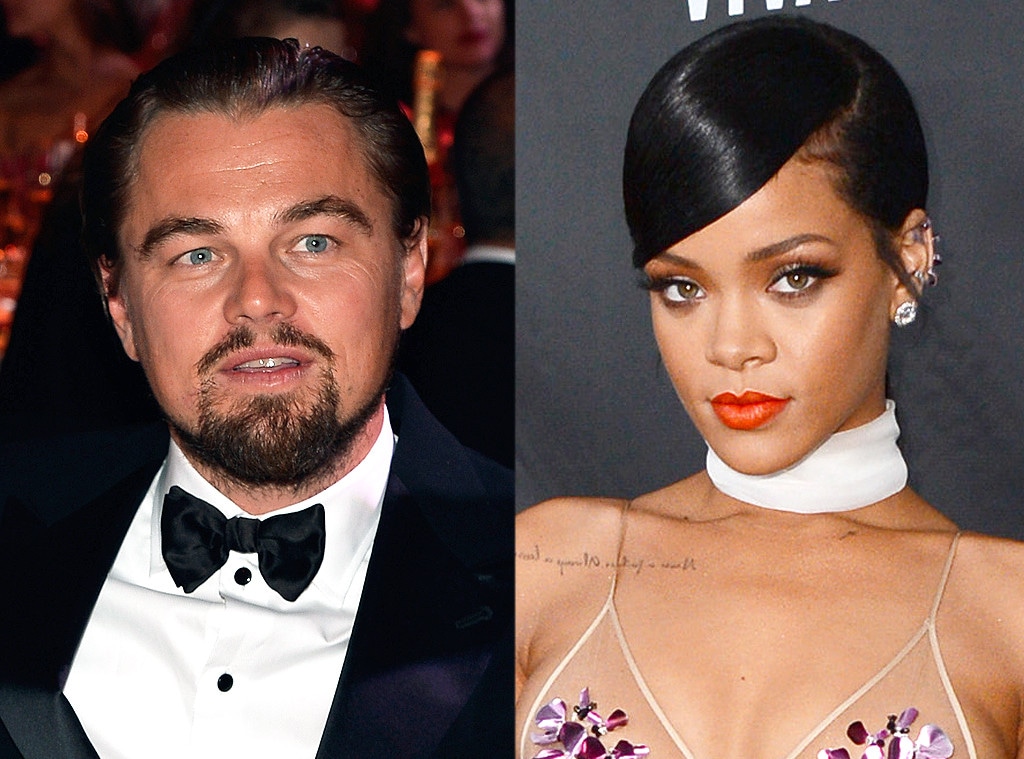 Jordan Strauss/Invision/AP, Pascal Le Segretain/amfAR14/WireImage
Well, it's no big secret that Leonardo DiCaprio is a fan of beautiful women, so this shouldn't come as a huge shock.
E! News learns that the A-list actor (and his beard) was getting up close and personal with none other than Barbados beauty Rihanna during a pal's birthday party at the Playboy Mansion over the weekend—but just how hot and heavy did things get?! Not as steamy as you'd probably like (you dirty dog, you).
"No one was making out. They are just friends. That's it," a source who was also at the party tells E! News.
"There was a big group dancing. Tom Hardy, Naomi Campbell and a bunch of other people. Everyone was having a good time together. Maybe a little bit of friendly flirting but no scandal here."
Another source tells E! News that Leo and RiRi were spotted smooching during the party (but that could be considered "friendly flirting," too, right?).
The star-studded event on Saturday was to celebrate designer Nikki Erwin's 30th birthday, whose boyfriend is Leo's good pal, Chuck Pacheco, producer of films Alpha Dogs and My Sister's Keeper.
Celebs like Paris Hilton, Hilary Duff, 50 Cent, Pamela Anderson and Tobey Maguire were also at the party.
DiCaprio was recently in the midst of breakup speculation after being spotted without his supermodel girlfriend Toni Garrn on numerous occasions, causing fans to assume that they've broken up for good. Another clue that their romance might had fizzled is that the blond model was not at DiCaprio's 40th birthday party in November.
Well, it looks like the newly single star is in good (and gorgeous) company.
—Reporting by Sara Kitnick