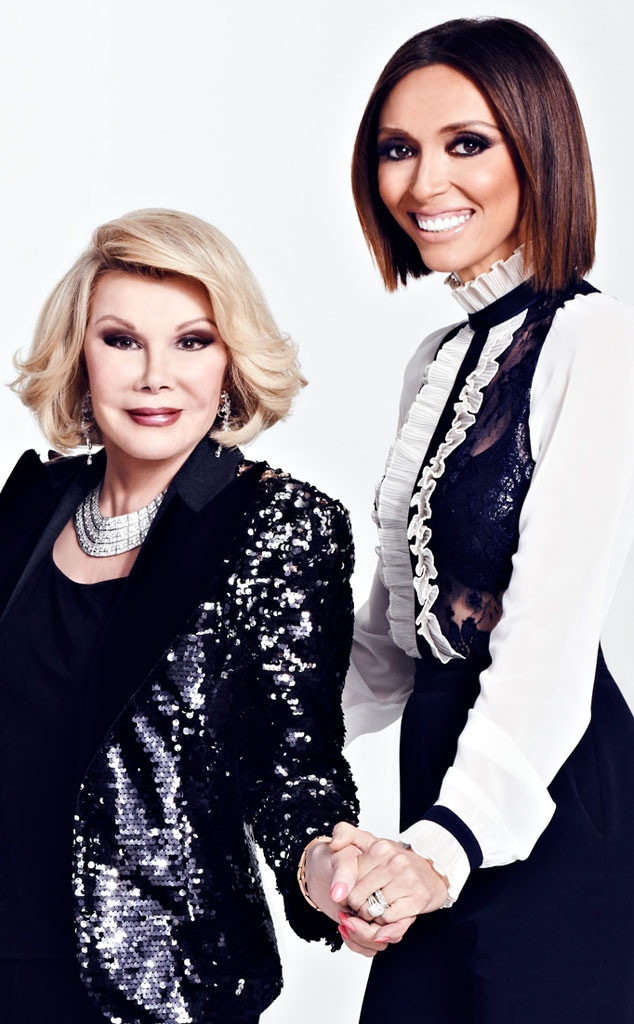 E!
Giuliana Rancic just announced the exciting launch of her brand-new blog, and for her very first post she made a touching tribute to her former Fashion Police co-host, the incredible Joan Rivers!
Joan was an extremely special, one-of-a-kind entertainer with a talent for making others laugh through her fearless approach to comedy and celebrity. She touched the hearts of those who were close to her as well as those that only knew her from television. Her untimely death prompted a huge response from the Hollywood community, with some of the biggest names in the industry reaching out to share their own personal anecdotes and stories about Joan.
"Joan Rivers will always be a pioneer," Ellen DeGeneres tweeted after Joan's death. "She paved the way for a lot of comedians. I'm very sad she's gone."
In her blog tribute, Giuliana writes, "It has been a difficult transition the past few months without our Joan, but we all know that she would want the show to go on. We have her incredible daughter, Melissa, back as our Executive Producer and she will always be the link back to Joan. We will always think of her on set and we know that she will be watching over and laughing alongside us."
The E! News host explains that her new blog has been completely revamped and will serve as her personal space where she can connect with fans and share all of her exciting news and updates.
Giuliana also shares her excitement for an all-new Fashion Police, which returns tonight with a special Golden Globes edition! The show will feature two brand-new additions to the panel, Brad Goreski and Kathy Griffin, who will be joining Giuliana and Kelly Osbourne.
Tune-in to the return of Fashion Police tonight at 9 p.m. ET/PT, featuring the first show with the brand new panel!