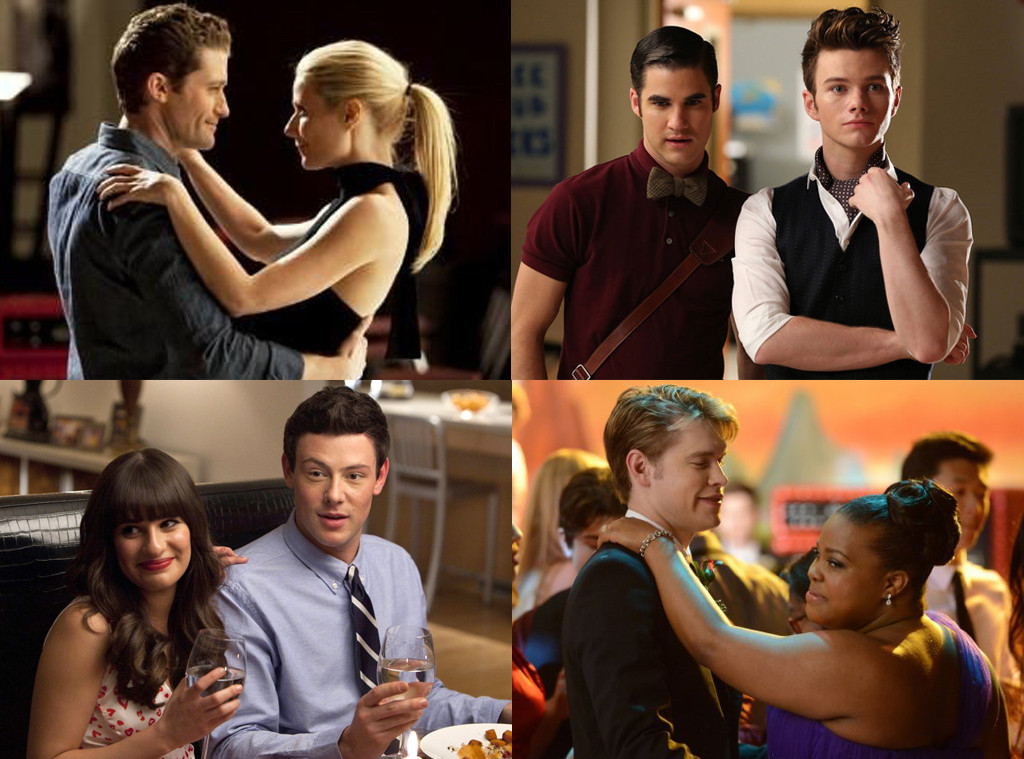 FOX
Finchel. Wemma. Brittana. Jarley.
One of  these couples is not like the other. Why? Because only three made it through to the third round of out Ultimate Glee Couple Tournament!
We've gone from 14 pairings to seven in our quest to find the Fox hit's best pairing of all-time, and we're kicking off the next round of voting right now!
Competing in this round? The three above, as well as Sam and Mercedes, Will and a certain super-famous guest star and BFFs/one-time hookup buddies Quinn and Santana!
While we think all seven couples are pretty awesome, only five can move onto the next round of the competition!
Voting closes on Thursday, Jan. 15, at 5 p.m. PT, and you can vote as many times and as often as you'd like for your favorite pairing. 
And make sure to get your fellow shippers in on the fun by using the #UltimateGleeCouple hashtag on Twitter. Your top TV couple is counting on you!
Ready...set...vote, Gleeks!
UPDATE: This round is now closed! Check back with us tomorrow to vote in the top five!