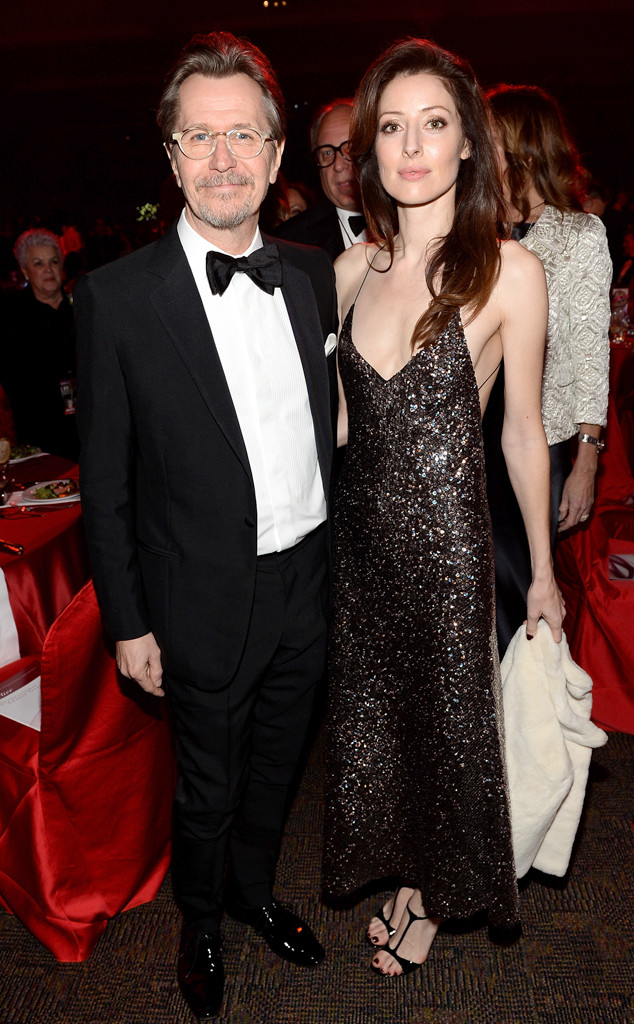 Michael Buckner/Getty Images for PSIFF
UPDATE: E! News has learned that Gary Oldman and Alexandra Edenborough's marriage has officially been terminated. In the divorce settlement, Oldman has been ordered to pay his ex-wife $2.2 million dollars in payments over the course of the next four years.
________
Oldman's wife has changed her tune.
Songwriter Edenborough has filed for divorce from the actor after six years of marriage, citing irreconcilable differences as the reason for the split, according to court documents obtained by E! News.
They tied the knot on New Year's Eve, 2008. Edenborough, 36, was the fourth Mrs. Gary Oldman, his previous three marriages—to Lesley Manville, Uma Thurman and Donya Fiorentino—also ending in divorce. They did not have any children together, but Oldman is a father of three sons from previous relationships. Edenborough is asking to be awarded spousal support and for Oldman to cover her legal fees.
The 56-year-old British thesp said in an interview last February that he was hoping No. 4 would be it for him, admitting that he hadn't been that great at marriage the first few times.