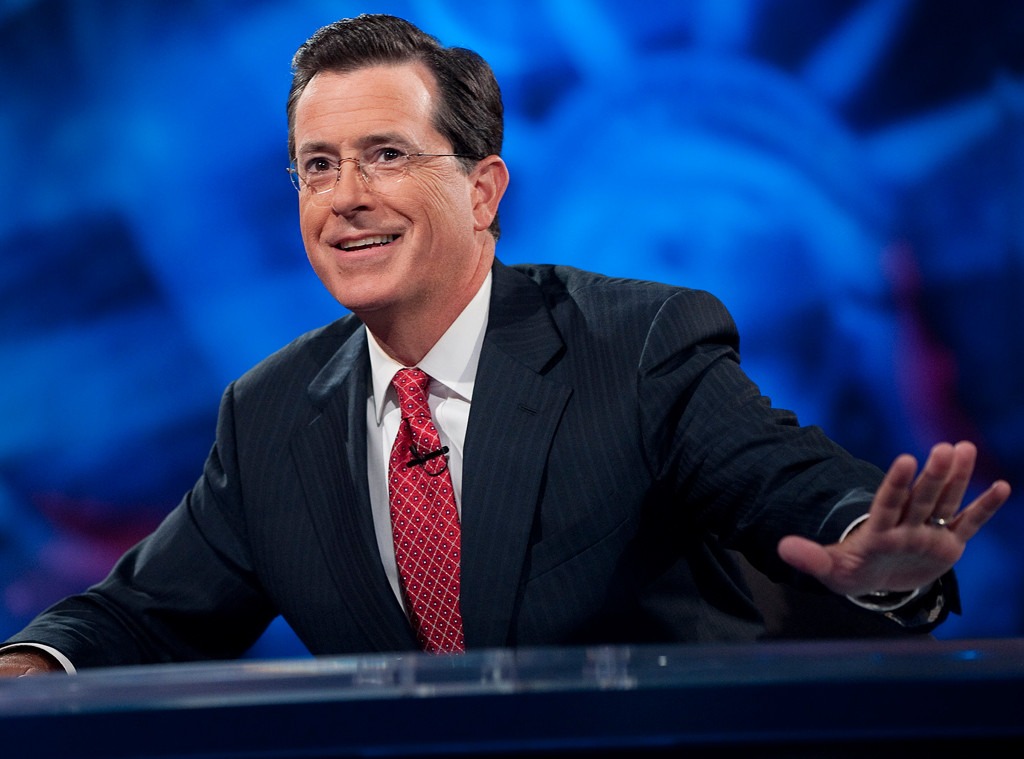 Comedy Central
You're going to have to wait a bit longer for Late Show with Stephen Colbert. Stephen Colbert will take over for David Letterman on Tuesday, Sept. 8 at 11:35 p.m. on CBS. Colbert will keep the show in the historic Ed Sullivan Theater in New York City.
"I have nine months to make a show, just like a baby. So first, I should find out how you make a baby," Colbert said in a statement.
The Colbert Report ended its run on Comedy Central with a star-studded finale on Friday, Dec. 18. Letterman, who has been hosting Late Show for 21 years, announced his retirement plans in April 2014. His final broadcast will be Wednesday, May 20.
CBS boss Nina Tassler revealed to reporters at the TCA Winter 2015 Press Tour that Colbert's team just moved into their offices and are already working on his vision of the late-night series. 
"This is really an additive process," Tassler said. "He's got almost all of his creative team from The Colbert Report coming to work for him. He will have music on the show. He said, 'I  have to be as entertaining as my guests,' so we will have guests on the show..."
Tassler said Colbert's version of Late Show will be "topical" and relevant while "dealing with current events."
Colbert is leaving his Colbert Report character behind with the Comedy Central series. "He's working on that right now, but clearly he knows that he is introducing himself, the real Colbert, to his audience," Tassler said.
—Reporting by Tierney Bricker