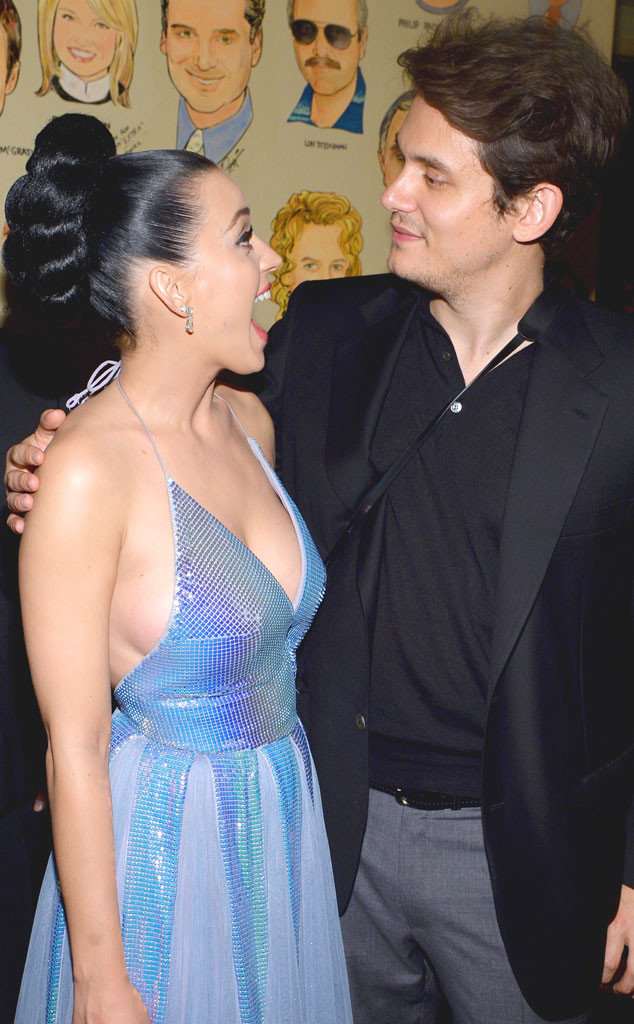 Larry Busacca/Getty Images for Sony Music Entertainment
Could one of Hollywood's most famous ex-couples be back together officially?
Less than a week after John Mayer and Katy Perry reunited for a casual dinner party, E! News can now confirm the twosome is hanging out…like, a lot!
A source close to the "Fireworks" singer reveals the duo had dinner at Sunset Towner last week and then traveled to Chateau Marmont over the weekend where they enjoyed drinks with a few friends including Allison Williams.
"They seemed very comfortable together and kissed several times," the insider revealed to E! News. "It was a cold night and they held hands and John pulled her in close when she got cold."
Looks like somebody has been thinking of you, Katy!