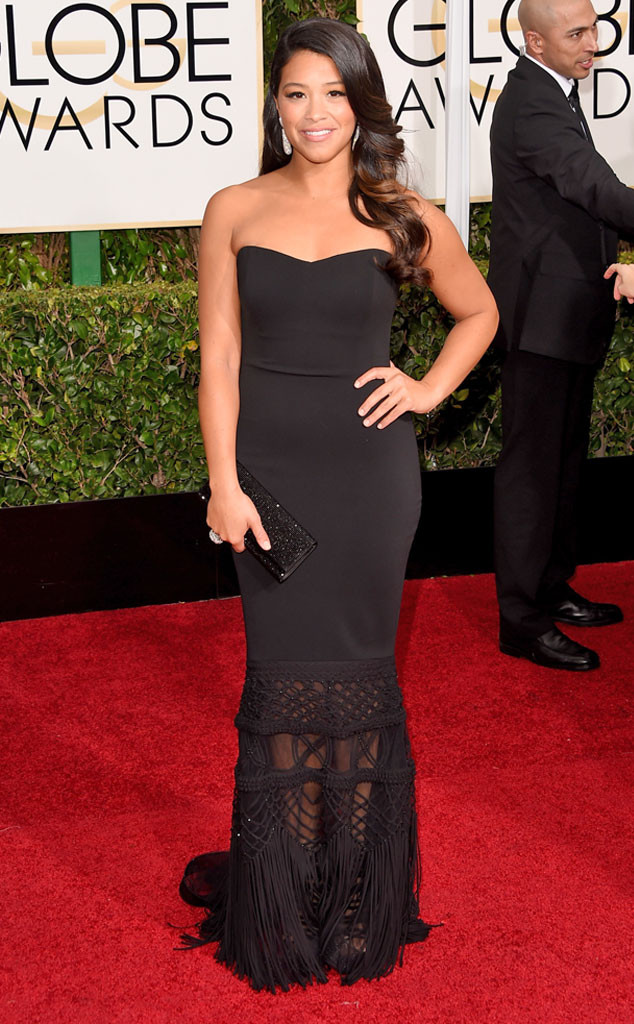 Jason Merritt/Getty Images
Oh, the downfalls of playing a virgin!
Gina Rodriguez, the charming star of the CW's breakout hit Jane the Virgin, has had to talk a lot about her sex life since the series premiered in October. And guess what? Her boyfriend is not amused!
The star, who rocked a gorgeous black Badgley Mischka gown and is nominated for Best Actress in a Comedy or Musical, chatted with Giuliana Rancic on the red carpet at the 72nd Annual Globe Globe Awards about constantly being asked by fans if she's a virgin. 'Cause, ya know, she's Jane, the virgin.
"Reporters have been very nice to me. I think it's normally the fans and watchers who wanna ask me, 'So, are you a virgin?'" she said. "And I'm like, 'None of your business!' [Laughing] C'mon! Typecasting! Method acting!"