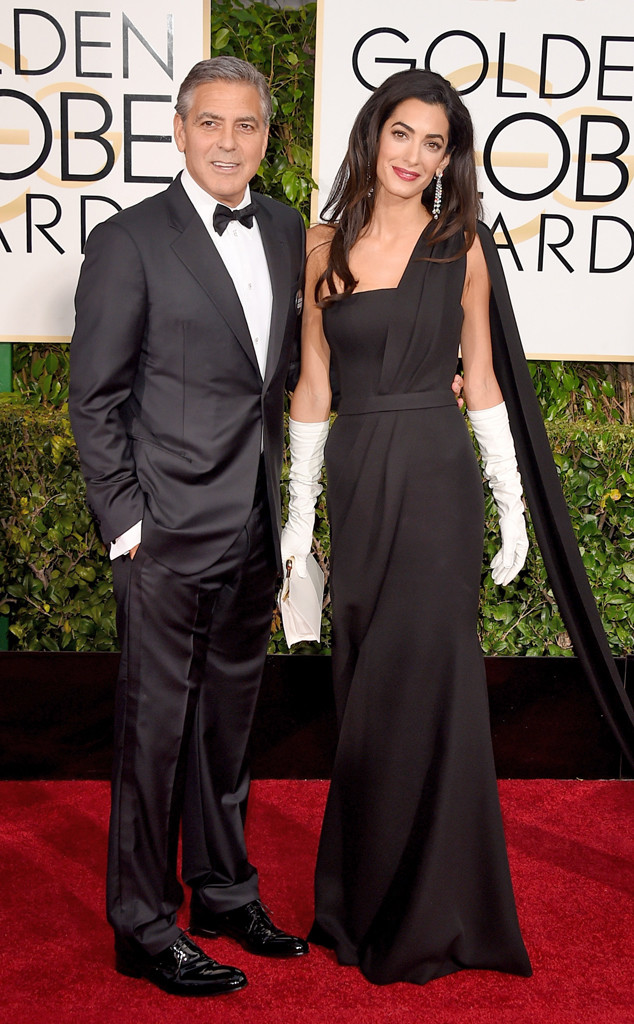 Jason Merritt/Getty Images
Amal Clooney just made her awards season debut!
George Clooney's wife set foot onto the red carpet at the 72nd Annual Golden Globe Awards looking stunning in black, one-shouldered Dior Haute Couture gown with her own white gloves and Harry Winston jewels.
"As long as she doesn't get the train stepped on, then I've succeeded," George joked to Ryan Seacrest.
The newlyweds appeared to be in great spirits tonight, and for good reason, considering that George—who donned Armani—is receiving the coveted Cecil B. DeMille Award later this evening.
Back in September, Theo Kingma, the President of the Hollywood Foreign Press Association (HFPA) announced the excited news.
"The HFPA is honored to bestow the Cecil B. DeMille Award to George Clooney to celebrate his outstanding contributions both in front of and behind the camera," Kingma shared in a press release.