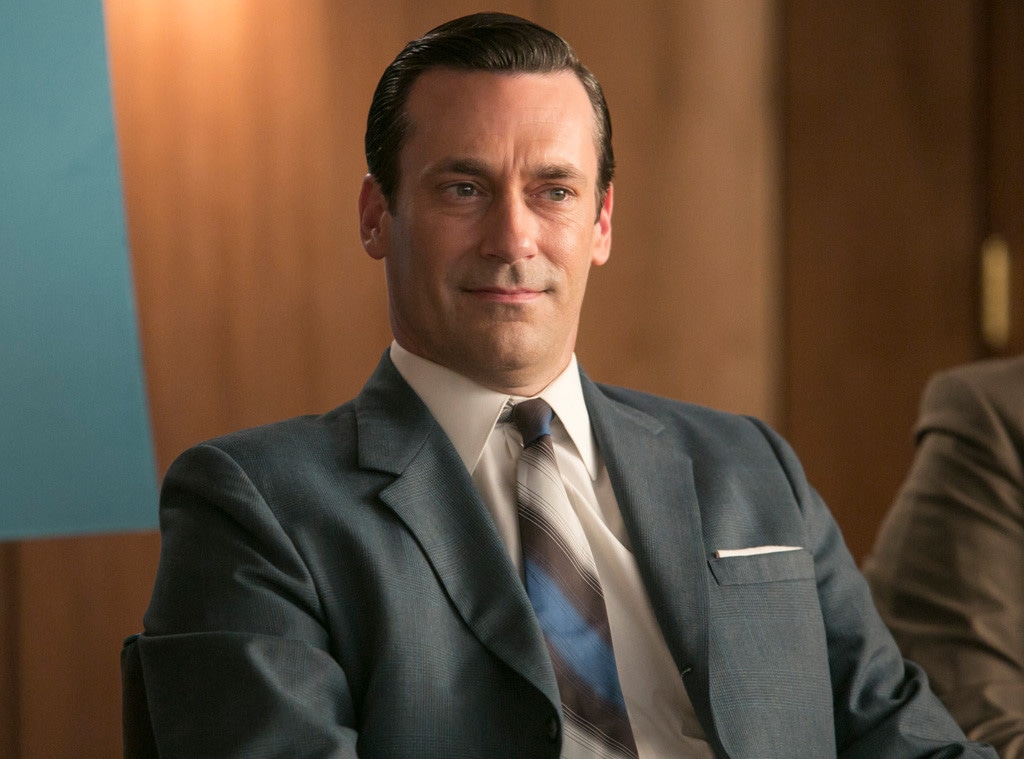 Jaimie Trueblood/AMC
Mad Men's final seven-episode run kicks off on Sunday, April 5, and its leading man Jon Hamm is so ready to move on.
"Yeah, I'm thrilled that it's ending," Hamm told a room full of reporters at AMC's presentation during the 2015 Winter TCA Press Tour on Saturday. "I am so looking forward to being unemployed, so happy not to see any of these people ever again and all of that is really great. Hashtag sarcasm."
In case his recommended hashtag didn't register with you, Hamm was clearly joking, and went on to say just how "painful" saying goodbye to Don Draper, the series, and his co-stars will be for him. 
Honestly, there's no version of this ending that is not super painful for me, mostly it's because of these people and this person," he said of his cast members and Mad Men creator Matthew Weiner. "Because they've been the single constant in my creative life or the last decade. That's kind of tough."
Hamm did admit that there is one thing he won't miss about the show: being asked about how it will all end by fans, saying, "I will be happy when the shows air and I won't have to fake like i don't know how it ends or make up some ridiculous story about robots or zombies. But I will never be able to have this again and that's a drag."
Of course, with spinoffs, sequels and prequels dominating Hollywood these days, the question of a potential Mad Men spinoff soon came up, and while Weiner said the final seven episodes feel like "the spinoff" to him "right now," Hamm was quick to offer up a hilarious idea: "Better Call Pete," referencing AMC's upcoming Breaking Bad spinoff, Better Call Saul. 
Vincent Kartheiser's (aka Pete) reaction? "That's an OK show!"
As for all the fan speculation that has surrounded the series over the years, Weiner said, "I love that people have conspiracy theories, that they have all this other stuff." But he did deny one popular theory: Megan Draper (Jessica Pare) is basically Sharon Tate, an actress murdered by the Manson family in the '60s, and will be killed. "The Sharon Tate thing, it's so flimsy and thin and yet at the same time it's like, 'Wow, that's a lot of coincidences,'" he said.
And when asked about his hopes for the audience's response to the series finale, Weiner said, "Sometimes people need to be protected from what they think they want to see....I don't want them to walk away angry. Any time that has ever happened, it's been unintentional."
But someone who was a little angry with the ending? Star January Jones, who revealed, "The final script was delivered incomplete. The final 10 pages weren't there, which is really effed up!"
Mad Men's final season premieres on Sunday, April 5 on AMC.